Does this incredible image prove iguanas beat humans to Mars? No, of course it doesn't, this is clearly a lump of oddly formed rock, but that hasn't stopped conspiracy theorists flying into a frenzy.
The dead creature was apparently spotted in a picture obtained from Nasa's archives by UFO Sightings Daily.
The snap, taken by the Mars Curiosity rover, showed an object that bore a vague resemblance to an iguana on the surface, with Sightings Daily's owner Scott Waring claiming it was a fossilised lizard.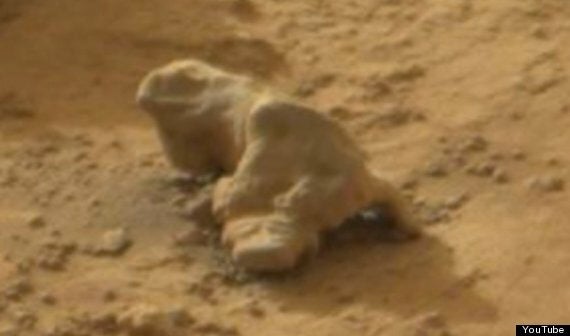 Did iguanas beat humans to Mars? No.
"This is not the first animal found on Mars, actually there have been about 10-15 to date," he told agoracosmopolitan.com.
"I even found a rock that moved four times in four photos… then vanished on the fifth," he said.
Sceptical YouTube users were less convinced:



The supposed find follows earlier reports of the Mars Rover having seemingly found an object that looks uncannily like a metal arm.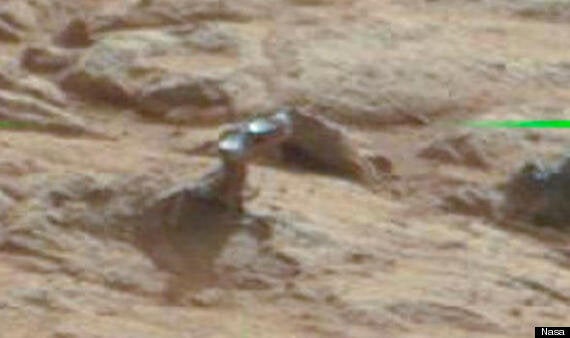 Perhaps Curiosity's lonley voyage across Mars' barren landscape could soon come to end?