David Cameron has been told to raise the issue of LGBT rights at the forthcoming Commonwealth meeting, which is being held in Sri Lanka this week.
The gathering of the Commonwealth Heads of Government Meeting (CHOGM) will be attended by 53 nations, 41 of which have laws banning same sex relationships. On Monday campaigners for the Kaleidoscope Trust urged the prime minister to use his trip to Colombo to highlight the "the elephant in the room", publishing a report that documents abuses against the LGBT community in various Commonwealth countries.
In a forward to the publication, Sir Shridath Ramphal, who served as Commonwealth Secretary-General from 1975-1990, said that anti-gay laws were "a relic of empire that has no place in a modern Commonwealth". Earlier this year, Cameron won national and international plaudits for pushing through same-sex marriage legalisation, a move that was at odds with many MPs within his own party.
Kaleidoscope Trust spokesman Jamie Elliott said that Cameron had to be more pro-active in promoting gay rights aborad, while former head of human rights for the Commonwealth Secretariat Purna Sen said: "Once again the human rights of LGBTI (lesbian, gay, bisexual, trans and intersex) people are the elephant in the room.
She added: "There seems little doubt that the Sri Lanka Chogm of 2013 will once again fail to address the legitimate demand for equal rights and dignity for all," she wrote in the report. By doing so it will call into question the Commonwealth's credibility and relevance. The people whose voices are contained in this report may be ignored but they won't go away.
"Governments must heed them, must meet with them and must embrace them as full and equal members of society. Anything less will render the fine sounding words opposing 'all forms of discrimination' meaningless and condemn the Commonwealth as impotent in the face of injustice."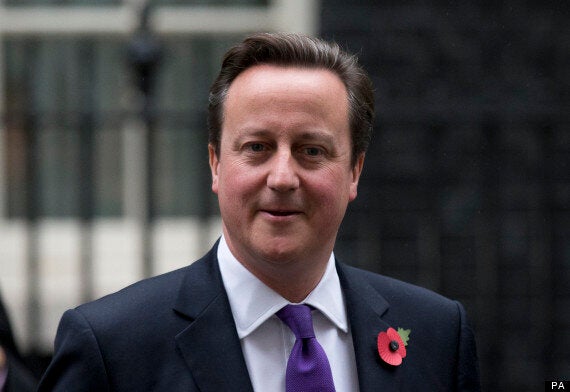 Can Cameron influence other Commonwealth leaders on LGBT rights?
More from the Press Association:
Sir Shridath Ramphal, who served as Commonwealth Secretary-General from 1975-1990, wrote in his foreword that anti-gay laws were "a relic of empire that has no place in a modern Commonwealth".
A Downing Street spokeswoman said: "The Prime Minister and Foreign Secretary will make clear their concerns about the human rights situation in Sri Lanka when they visit Colombo this week. The Commonwealth Charter, agreed by all Commonwealth members, explicitly states that we are opposed to all forms of discrimination and it is important that all members live up these values. That is the message that we will be taking to the summit."
Shadow foreign secretary Douglas Alexander said: "Today's report from the Kaleidoscope Trust highlights the ongoing concern about human rights - and in particular the rights of the LGBT community - within Sri Lanka. New allegations in this report of abuses and intimidation of LGBT citizens are a further warning that President Rajapaksa's government has not made the progress ahead of this Commonwealth summit that we all wanted to see.
"As David Cameron departs for this week's Commonwealth summit, the evidence that Sri Lanka is heading in the wrong direction is mounting, which is why Labour has called on the Prime Minister to use what leverage he has in the run up to the summit to pressure the Sri Lankan government to change their approach on human rights."