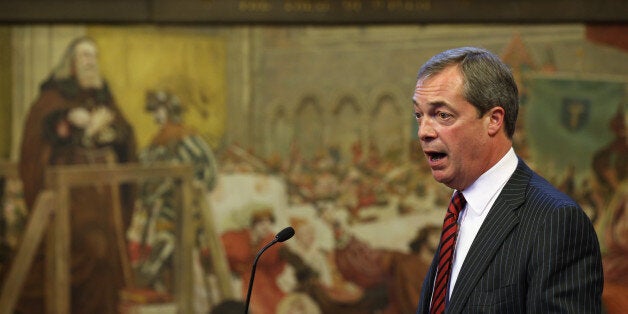 Ukip will only avoid a slump in the polls after the European Parliament elections next year if it can convince voters it will win seats in Westminster, the party's leader has admitted.
Nigel Farage told the BBC Radio 5 Live Pienaar's Politics programme there were votes for the party to win in both the Conservative and Labour parties - but admitted he could not predict his party's fortunes.
Many people have predicted a strong showing for the eurosceptic party next May, with some tipping Ukip to top the polls. But the party has never won a first past the post election for a seat in the Commons.
Mr Farage said: "There is a big fragmentation, a change in British politics. At every general election the share of the vote Labour and the Tories get declines and I don't see that trend reversing.
"The key to whether Ukip fades away or not will be, will it be perceived there are parts of the country Ukip can actually win seats and that's the key.
"I at the moment can't predict - if people think we can win seats in Westminster, we won't fade away.
"I've been told it's impossible right from day one and we go on surprising people."
Mr Farage said his party's biggest achievement to date had been exposing the gap between David Cameron's Conservative Party in London and with members and voters in the country.
"I think we can change the Labour Party too," Mr Farage added.
"There may be fewer eurosceptics in the Labour Party than the Tory party but out in the country there are millions of Labour voters who agree with many of these big tickets as well."
Popular in the Community