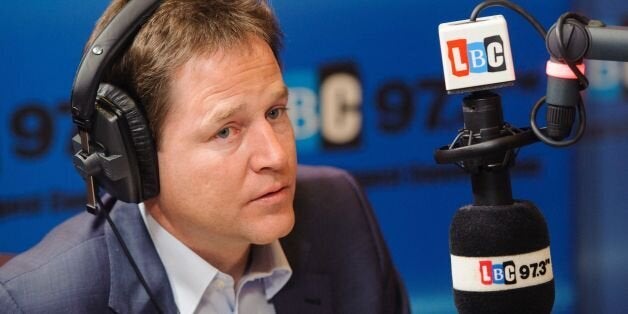 Nick Clegg has said Roma migrants to Britain should stop "intimidating" behaviour that worries local people.
Speaking on his weekly LBC Radio phone-in on Thursday morning, the deputy prime minister lent his support to comments made by former Labour home secretary David Blunkett who said there needed to be a "culture change" among some immigrants.
Clegg said: "There's a real dilemma ... when you get communities coming into a part of our country and then they behave in a way that people find quite difficult to accept. And they behave in a way that people find sometimes intimidating, sometimes offensive."
He said migrants who move to Britan had to be "sensitive to the way that life is lived in this country". The Lib Dem leader said the solution to the problem was for people "talking to each other across community divisions on the ground".
Both Blunkett and Clegg are MPs for Sheffield, where Roma have set up home in the Page Hall area of the city. Clegg said: "David Blunkett has been very outspoken about it. He has every reason to be concerned as the constituency MP."
Blunkett's comments also received the backing of Ukip leader Nigel Farange, who said the former home secretary should be "admired for the courage he has shown by speaking so plainly on this issue".
Popular in the Community