Robbie Williams has spoken out in defence of his former fiance, Nicole Appleton, after her husband Liam Gallagher filed for divorce.
Robbie, who was once engaged to the former All Saints singer, says Nicole 'doesn't deserve that from Liam' because she's a 'decent person'. Robbie Williams
He told The Sun: "I have a very big soft spot for Nic because she's a very decent person.
"I feel sorry for her as she deserves to be in a good place, in a happy marriage, and I thought she was with Liam. But it would appear that they weren't."
Nicole married the former Oasis frontman in 2008 but he started divorce proceedings earlier this year.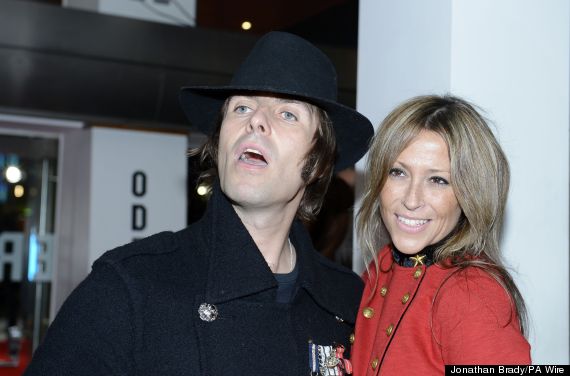 Liam Gallagher and Nicole Appleton
Robbie added: "Nicole really doesn't deserve all that from Liam. I've very, very fond memories of her. She's a sweetie.
"I think you're very lucky to find somebody you can coexist with without straying or going mad or being angry. That's whether you're Liam Gallagher and Nicole Appleton, Robbie Williams and Ayda Field or Tim and June from down the road. Luckily I'm in a relationship where we are heading in the same direction — but Liam and Nicole weren't."
Earlier this week, Robbie revealed that he'd had to pay £1.5million to leave Take That in 1995.
He told BBC Radio 4: "I think I made a million or something in Take That and then it cost me a million and a half to get out of the deal.
"So as a 20-year-old I ended up coming out of Take That owing £500,000."
LIKE US ON FACEBOOK | FOLLOW US ON TWITTER