A baby in Brazil was seemingly on sale online for £267.
The advert was posted online in exchange for a mere R$1000 because the parent claims it "cries too much" and will not let them sleep.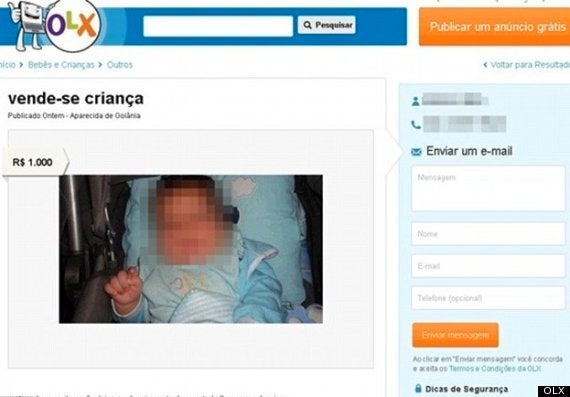 The child was advertised under the Babies and Children's section of the website OLX – the largest consumer trading website in the world with a presence in some 107 countries.
Brazilian police have launched an investigation into the advert, which was posted on Tuesday.
The advert, which police say was unlikely to be genuine and which was eventually removed for breaching the site's terms and conditions, features a baby of only a few months old dressed in a blue outfit.
The author, who does not disclose whether they are a man or a woman said the child: "Cries a lot and did not let me sleep and I have to work to survive."
The advert provides a contact name and number for the city of Aparecida de Goiânia in the central state of Goias.
Popular in the Community