China has been slammed for giving a paltry sum in aid to disaster-hit Philippines.
The economic powerhouse's contribution of under £1.2m is dwarfed by the likes of the UK and the United States.
And it is even topped by Ikea - the Swedish furniture chain's charitable arm has given £1.7m, The Guardian reported.
"As a good friend and neighbour, Australia stands beside the Philippines as it deals with this humanitarian disaster," Australian Prime Minister Tony Abbott said.
The UK has offered £20m, including aircraft carrier HMS Illustrious.
Mass graves are being dug for people killed by Typhoon Haiyan, with current estimates saying the death toll is over 2,300.
Meanwhile, David Cameron hailed the generosity of the British people after they donated more than £23 million in the first 48 hours of an appeal by the Disasters Emergency Committee (DEC).
After £13m was raised in the first 24 hours, Cameron tweeted that the total "shows the unfailing generosity of British people". Survivors of the typhoon pick through the wreckage
The DEC said the cash would be spend on delivering food, water, household items and shelter to people caught in the devastation left by the typhoon.
There was criticism about the amount of time it took aid to reach the disaster-struck area, with officials insisting the government had responded "quite well" to the crisis.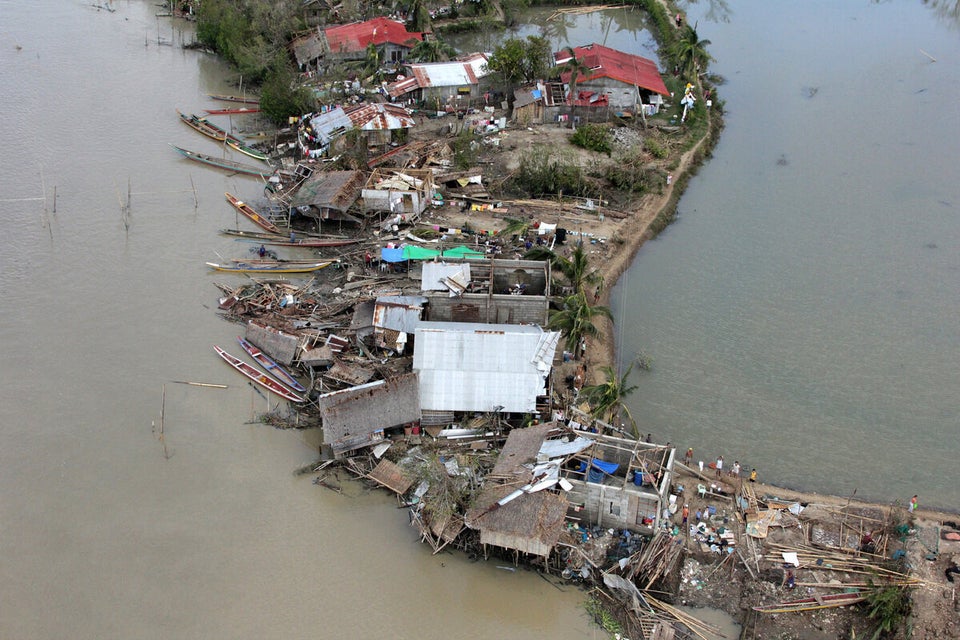 Philippines Typhoon