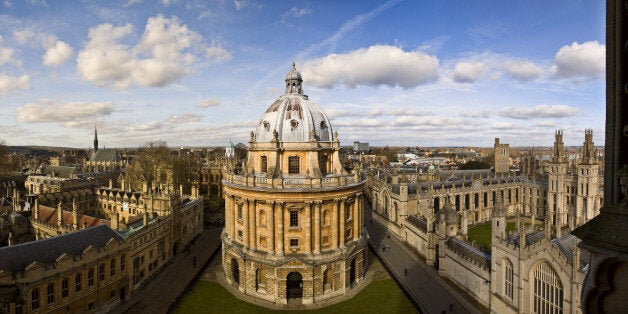 Oxford University is weeding out "thick and rich" pupils as it just "wants the bright ones", the man in charge of the admissions process has said.
Mike Nicholson, director of undergraduate admissions, warned anyone thinking they could get into the university based on wealth would be very much mistaken. The institution, which has received various criticism for its "elite" students, has a systerm designed to filter out students who may have been admitted 20 years ago, but who were not academically gifted.
"I really don't care whether candidates are poor and bright or rich and bright. I want the bright ones," Nicholson said at a conference. "If they're thick and rich, they're the ones I'm hoping our process can exclude.
"The thing that really links our students together is that they are all selected their on academic merit, they've demonstrated that they can cope with the tutorial environment and they're all really smart.
"We're supposed to be identifying students with real potential for success, irrespective of social background," Nicholson continued.
The admissions director added of those who attended the university "20,30,40 years ago", it would be "interesting" to see how many would be admitted now.
The institution's St Hugh's College was taken to court by Damien Shannon, who accused the university of "selecting by wealth". Any student offered a postgraduate degree place at Oxford had to prove they had access to money to fund "disproportionate" living costs