 Labour MP Tom Blenkinsop told the Huffington Post UK: "The Prime Minister knows his party has received over £420k from a company closely associated with the Sri Lankan regime. He was obviously so concerned that his own MPs were recently prevented from visiting there.
The MP, who has written directly to the Prime Minister, added: "So in the interests of transparency I want to know if the Prime Minister is going to investigate why his party has received over £420k from this company so closely associated with the Sri Lankan government."
The Rajapaksa government's human rights record has sparked international outcry as it is accused of committing war crimes in the civil war with Tamil separatists in 2009. The prime ministers of India, Canada and Mauritius all boycotted the CHOGM, while David Cameron was branded an "imperialist" for calling for war crimes allegations to be investigated.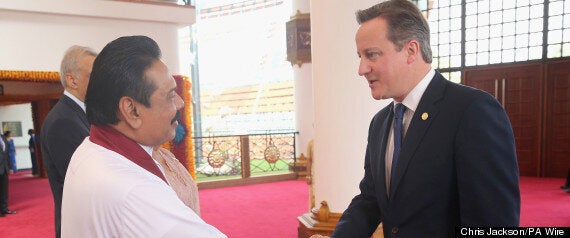 Sri Lankan president Mahinda Rajapaksa greets David Cameron at the CHOGM
Labour leader Ed Miliband called for President Rajapaska to not take over the chairmanship of the Commonwealth for the next two years due to "serious reservations" about his "suitability".
Lyca's travel agency Lycafly became the preferred partner of Sri Lankan Airlines, which is chaired by Rajapaksa's brother-in-law, Corporate Watch reported. Lycafly now promote themselves as Sri Lankan Airlines' "top agents".
The firm went on to win a major licence to manage cutting-edge "WiMax" broadband frequencies in Sri Lanka, which forced the state telecom firm that failed to get the licence to merge with it at a cost of $100 million.
Green Party leader Natalie Bennett told the Huffington Post UK: "It's no wonder that we have a crisis in confidence in our democracy when business interests and those of our politicians are so closely intertwined.
"The fact that our largest political parties rely on massive business funding draws questions about the motives for their actions."
In response to Blenkinsop's call to investigate Lycamobile, a Conservative Party spokesman said: "Donations to the Conservative Party are fully and transparently declared to the electoral commission and published on their website."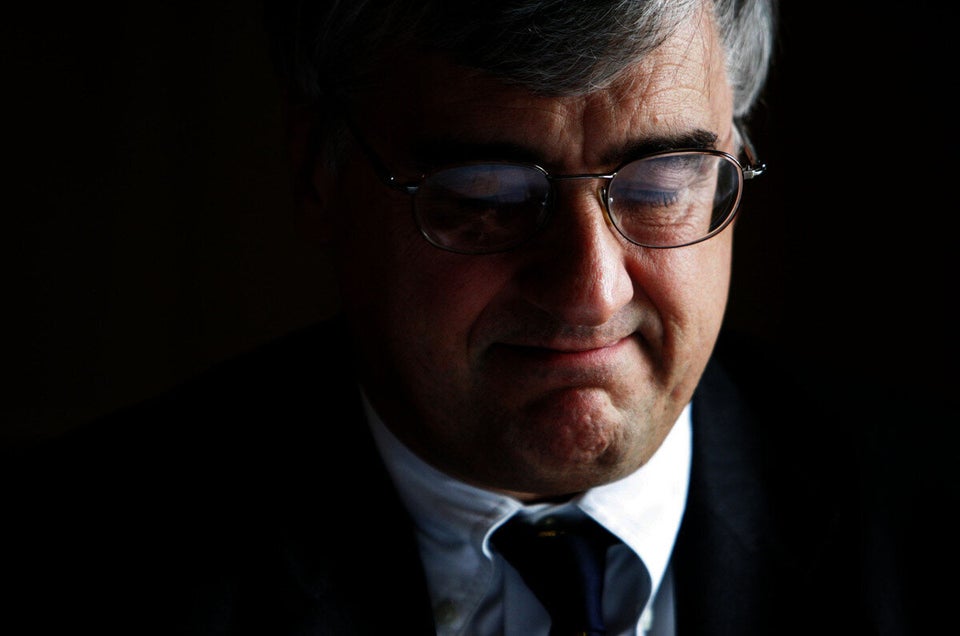 Ten Tory Donors You Need To Know