So-called glamorous industries such as arts, entertainment and the media are "hotspots" of bullying, according to a new report.
A survey of 4,000 workers in the three sectors revealed that just over half had been bullied, harassed or discriminated against.
The study, commissioned by the Federation of Entertainment Unions, showed "shocking" levels of ill-treatment and inappropriate behaviour.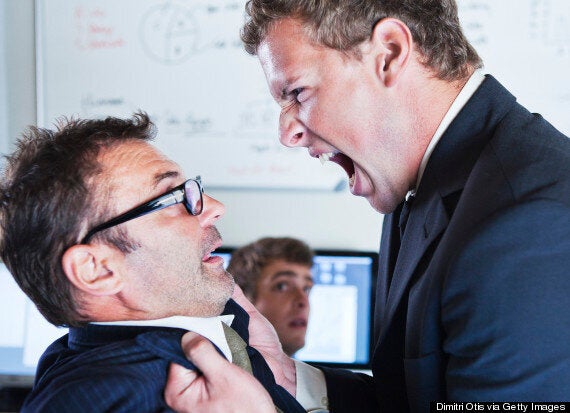 Over half of employees in arts, entertainment and media industries feel they have been bullied
A culture of silence was also discovered, with only a third of victims willing to report what had happened to them.
Top screenwriters and performers were among those surveyed.
Female victims said they had to contend with lewd comments and even sexual assault and revealed pressure from superiors to enter sexual relationships or unnecessary scripted nudity.
Women also faced age discrimination and were given the impression they had outlived their "shelf life".
The survey showed that bullying in the newspaper sector was "exceptionally high". The report, by Cathy John, senior lecturer in cultural theory and policy, at Arts University Bournemouth, said: "All survey respondents working in local papers had been bullied, harassed or discriminated against. The figure for national papers was 74%."
Michelle Stanistreet, National Union of Journalists general secretary, said: "It has been heart-breaking to deal with members whose dreams have been shattered because of the behaviour of their managers and of failure of employers to tackle bullying and bullies."
Popular in the Community