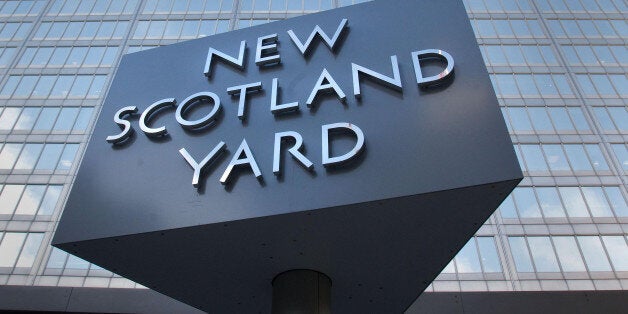 The Police Federation admits "serious questions" have been raised about whether people can rely on crime statistics.
Shocked MPs were told of the ways officers routinely fiddle the figures to make it look like crime is down, including making burglaries "disappear".
Serious offences including rape and child sex abuse are being recorded as "crime-related incidents" or "no crimes", said a serving officer with experience of the way the Metropolitan Police produces crime statistics.
And a former chief inspector in West Midlands Police told a hearing of the House of Commons Public Administration Committee about techniques including "cuffing", "nodding", "skewing" and "stitching" which he said officers use to make the figures look better.
Paul Ford, Police Federation of England and Wales, which represents rank and file officers, said the hearing raised "serious questions about the legitimacy of official crime statistics and the consequences of the cuts to the police service throughout England and Wales."
And the Victim Support charity said people would only trust the police if there was full trust in the statistics they produce.
Committee chairman Bernard Jenkin said he was "shocked that apparently such manipulation of police statistics could possibly happen on such a wide scale and become so institutionally prevalent".
Metropolitan Police constable James Patrick - who is currently awaiting disciplinary proceedings - told the MPs he became concerned after joining the force in 2009 and finding robberies being logged as "theft snatch" in order to get them "off the books".
"Burglary is an area where crimes are downgraded or moved into other brackets, such as criminal damage for attempted burglaries, or other types of thefts," he said.
An audit carried out by analysts inside the Met found that "as many as 300 burglaries would disappear within a couple of weeks", he told the committee. "Things were clearly being reported as burglaries and you would then re-run the same report after there had been a human intervention - a management intervention - and these burglaries effectively disappeared in a puff of smoke."
Javed Khan, chief executive of the charity Victim Support, said: "We welcome further scrutiny on this important issue. It is only through an accurate and transparent approach to crime recording that the trust and confidence of victims and communities the police can be maintained.
"Victims must be confident that they will be taken seriously if they report a crime, so justice can be done. It is the service that is provided to victims, rather than meeting targets, that should be the clear focus for all police forces."