Every Saturday morning, it's the scene of hundreds of shy goth teens, holding hands in striped neon hoodies, of foreign students with backpacks poring over cannabis-leaf-shaped paraphernalia, of raucous buskers playing heavy metal and hipsters browsing flower-prints.
For many visitors to London, coming to Camden is the antidote to the tourist trail of Big Ben and Trafalgar Square, a place to eat brick-sized burritos, marvel at the musical history of those who played here, like Pink Floyd, Amy Winehouse and Pulp, and stare slack-jawed at how that punk could possibly fit any more metal in his face.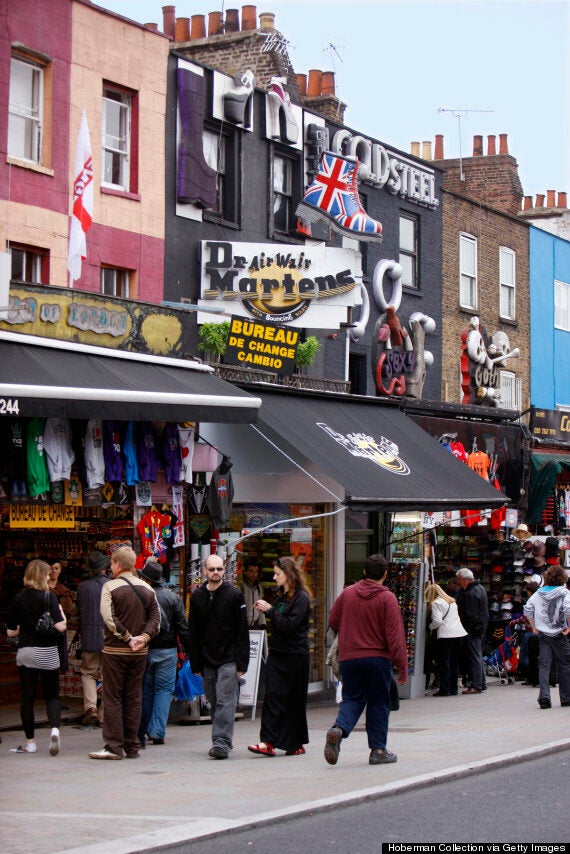 Camden Town shops on the iconic high street near the market
But the iconic market is reportedly under threat, from the HS2 work which will soon be underway to bring the high-speed rail system through the heart of Camden.
A 200m stretch of the north London line is set to be widened for the train to pass through the area into its terminus at Euston,a report has claimed. The iconic Camden Lock bridge would be demolished.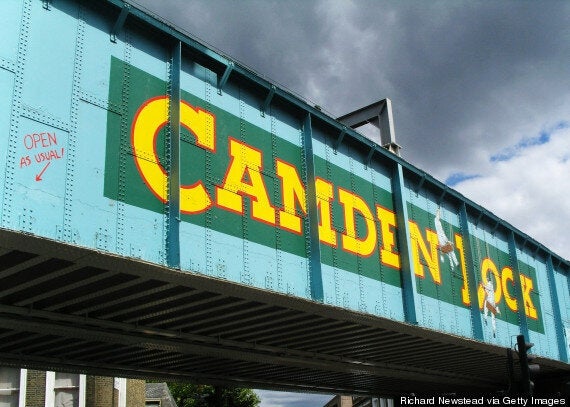 The railway bridge at Camden Lock
According to a report from BOP, the whole of Hawley Market will fall within the construction area, and 90% of Camden Lock market falls within 30 meters of site, as does 95% of Stables market.
BOP Consulting warns the disruption could mean losses of more than £600m for local traders, bars, shops and stall-holders, and could cost up to 9,000 jobs, as tourists abandon the market during the disruption.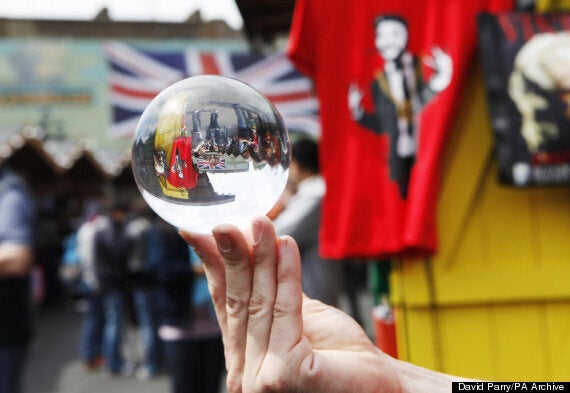 Street performers entertain the crowds at Camden Canal Market in north London Shopper exploring the newly reopened Camden Canal Market
"Walking through the markets on a Saturday; marvelling at the unique stalls and things for sale, sitting by the lock in the summertime with a cold beer; dancing in the clubs as a teenager: everyone has a Camden story," he wrote in a blog for HuffPost UK.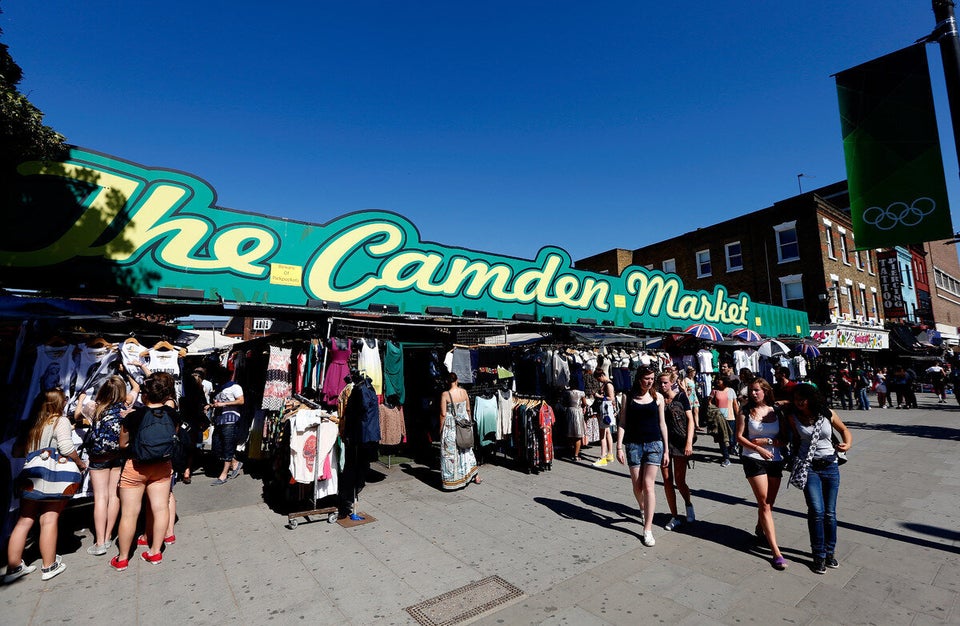 Camden Through The Years
"The current proposal for this would mean a link that cuts directly through the heart of Camden Town: a proposed route that would cause a decade of destruction, and could ultimately mean the death of one of the UK's most vibrant and creative communities. The Food Market in Camden Town, north London
"The traders that work in these markets can't take this kind of financial penalty. They are not huge multinational firms with millions in reserve - they are small businesses and sole traders that rely on the footfall of Camden's bustling markets to make a living.
"And when they're gone, the Camden we know and love; the Camden that attracts firms like ASOS, MAC and MTV; the Camden that inspired musicians from Kirsty MacColl and Prince to Madonna and Amy Winehouse; will be forever changed."
Related