James Arthur appears to be on a one man mission to make as many enemies as possible at the moment - and his latest foe is his old mate from his 'X Factor' days, Lucy Spraggan.
Lucy - who is openly gay - has taken to Twitter to criticise James over his use of homophobic lyrics in a recent rap.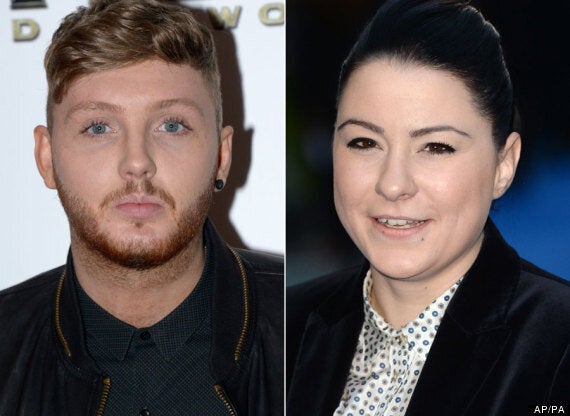 James Arthur and Lucy Spraggan
But yesterday, Lucy tweeted a series of text messages that she allegedly received from James.
The text read: "Lucy what are you playing at having digs at me? Is it coz you're a gay rights activist you had to say something as extreme as "people kill themselves every day over words like queer" are you for real?'
"And for you're information my album was self-penned [sic].
"My album sold 10 times youres in it's first week so you can fuck off with you're career shite. Stop reading the press 'mate'. Real people don't care."
Lucy then replied: "Real people are people you arsehole. 10 times in the first week hahahahahahahahaha. Good, I'm glad. Enjoy."
"Two faced fickle attention seeker. Dissapear," Arthur allegedly responded.
This isn't the first time James has become embroiled in a war of words with another celeb.
Honestly James, it's nice to be nice, you should try it sometime.