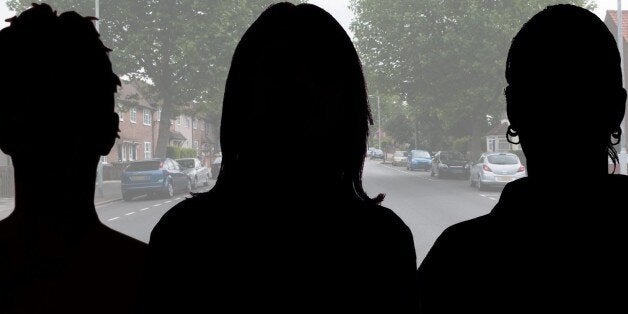 Three terrified women hostages were held in "an ordinary house in an ordinary street", according to a charity involved in their release.
The women - a 69-year-old Malaysian woman, a 57-year-old Irish woman and a 30-year-old British woman - were all rescued from an house in an unnamed part of South London where they are believed to have been living for 30 years.
Two suspects, a 67-year-old man and a 67-year-old woman, have been arrested.
The Freedom Charity, which works to prevent forced marriage, said it had held "extensive talks" with the women.
Police said they had called for help after seeing a TV documentary involving the charity's work.
Founder Aneeta Prem told Sky News: "We started in-depth to talks to them when they could, it had to be pre-arranged. They gave us set times when they were able to speak to us.
"It was planned that they would be able to walk out of the property. The police were on standby.
"They were able to leave the property, but it was done in such a way... it was a very, very excellent way it happened."
Prem said the two people arrested were considered the "heads of the family", and that the women were "absolutely terrified" of them.
She added: "They felt they were in massive danger.
"I don't believe the neighbours knew anything about it at all. It was just an ordinary house in an ordinary street.
"They were very restricted on everything they could do.
"We absolutely thrilled this has happened."
Detective Inspector Kevin Hyland, from the Met's human trafficking unit, said: "We applaud the actions of Freedom Charity and are working in partnership to support these victims who appear to have been held for over 30 years.
"We have launched an extensive investigation to establish the facts surrounding these very serious allegations.
"A television documentary on forced marriages relating to the work of Freedom Charity was the catalyst that prompted one of the victims to call for help and led to their rescue."