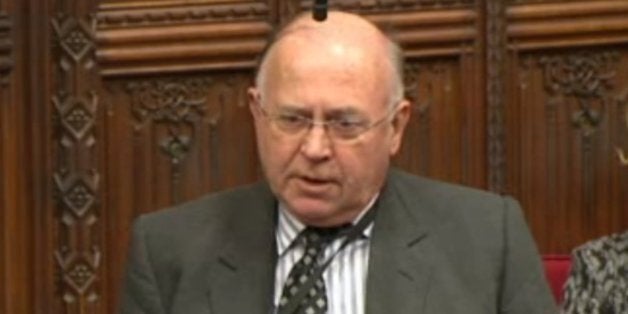 An outspoken Tory peer has launched an astonishing attack on cyclists, claiming they are "longing" to be run over so they can get motorists into trouble.
He intervened in a Lords debate to claim that cyclists think they are "superior" to drivers.
It came as debate raged over cycling in the capital, prompted by the deaths of six cyclists in a fortnight.
During debate on the Anti-social Behaviour, Crime and Policing Bill, Lord James told peers: "In its wisdom, the Times...is pursuing, to a ludicrous degree, the cause of cyclists to the point where they are creating a new and separate society in London, in which cyclists think they have a superior law and control over everybody in a motor car.
"This is going to lead to some catastrophic accidents very soon.
"On three mornings, driving up the A3 in the Balham and Clapham area, I have seen cyclists put their cycles up against the central reservation—not the line where the bus lane is—stand in the middle of the road with a camera and defy you to run them down while they photograph you doing it.
"That is what they are longing for.
"We need to have that sort of behaviour excluded because it is going to lead to their demise and our prosecution: it is ridiculous. I support the amendment, but it needs to go a little further."
Meanwhile, Hogan-Howe reportedly told LBC he feared that "if you get it wrong, or the driver gets it wrong, the person that's going to pay is the cyclist".
He went on: "It seems to me that there's a lot of traffic and personally I wouldn't [cycle]. But of course some people don't have the choice, economically it's not easy you know."