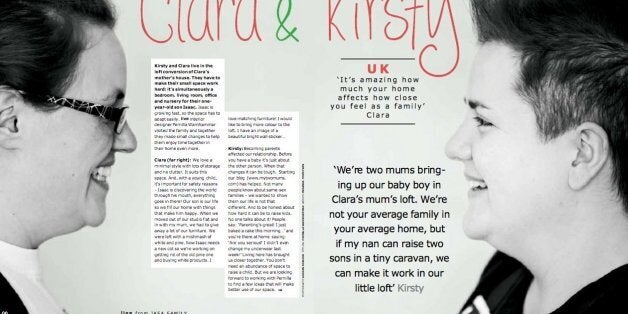 Ikea has removed an article featuring a lesbian couple from the Russian version of its magazine in fear at the country's anti-gay laws.
The story of Kirsty and Clara featured in the Ikea Family magazine, with the British couple describing how they made space at home for their one-year-old son, Isaac.
But the couple were not included in the version that went out in Russia.
Russia's anti gay 'propaganda' laws have sparked criticism around the world, after Vladimir Putin signed measures in June that ban the promotion of homosexuality to minors.
Ikea told HuffPost UK it welcomed "all people".
It described Ikea Family Live magazine as a "commercial, inspirational magazine for home furnishing" aimed at customers.
It added: "The article in IKEA FAMILY LIVE features two women and a child living in London, and the focus is on solving their challenges in their everyday life at home in a small space living.
"In some countries, local laws prohibit us from publishing this article."
Popular in the Community