A photographer is offering a service documenting the last precious days or hours shared by terminally ill or elderly animals and their loving owners.
Pet photographer Sarah Ernhart (of Sarah Beth Photography) began the shoots in 2009 after visiting an epileptic hospice patient who wanted photographs of herself with her black Labrador Joy.
The dog was the patient's best friend and had saved her life numerous times – inspiring Ernhart to offer special sessions for people whose pets had only a limited time left.
Scroll down for a gallery of Joy Sessions photographs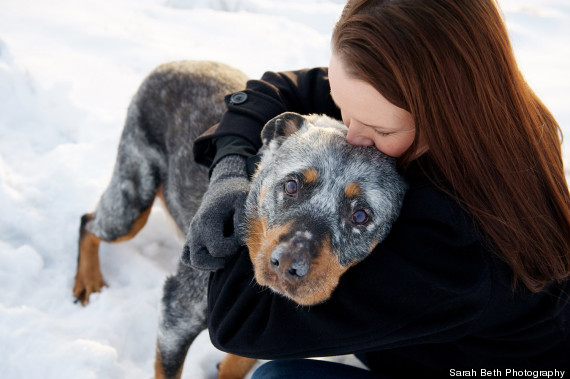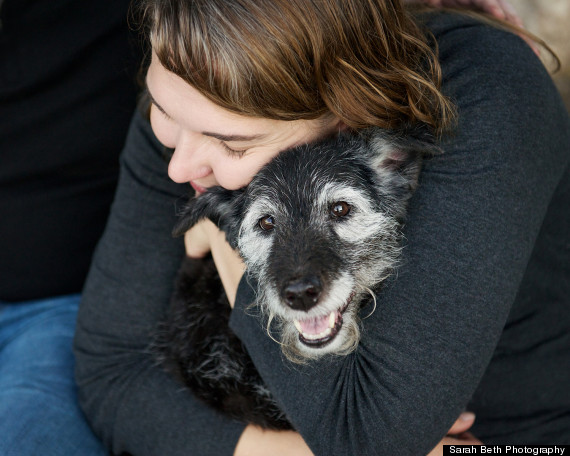 Ernhart named the shoots 'Joy Sessions', explaining on her website: "These sessions really are for people who want to celebrate the happiness – the joy – their pets have brought to their lives."
She told HuffPost UK: "Photographing the Joy Sessions is the most rewarding part of my business.
"Creating tangible memories for people who are losing their loved ones, and seeing how appreciative and grateful they are to receive them, is a wonderful thing."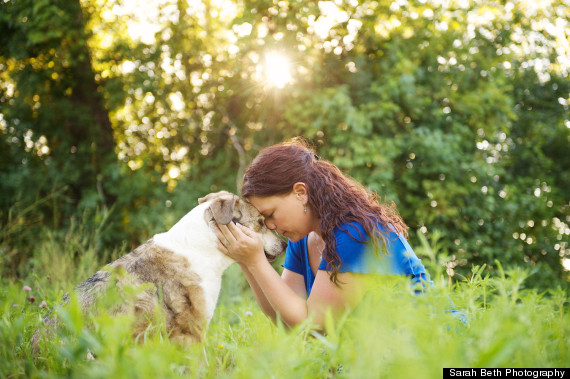 Feedback on the shoots has been overwhelmingly positive. Terry Young writes: "There are four beloved dogs dating back to 1980 I would give the world to have had joy sessions with. Bless you, for you are a blessing for the dog owners you have touched."
Silvano Pittella adds: "These pictures moved me to tears… a big hug from Florence."
Check out Sarah Beth Photography on Facebook.