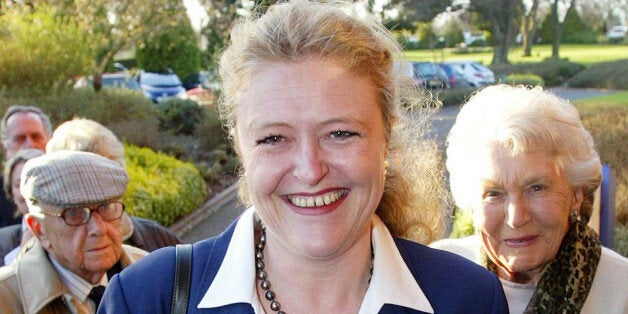 Laura Sandys has announced she is standing down as Tory MP for South Thanet at the next general election.
Sandys, who won the seat in 2010 with a majority of more than 7,000, said she had taken the "heart-wrenching" decision due to "a wide range of family demands".
In a statement on her website, the 49-year-old said: "It is with great sadness and regret that I wish to announce that I will not be standing at the next general election in 2015.
"For the last six months I have been considering my future in light of a wide range of family demands and have decided that I cannot combine the level of dedication and service needed for the constituency with my growing personal responsibilities to those closest and dearest to me.
"It has been a difficult and heart-wrenching decision to make as there is no greater honour and privilege than representing the constituents of South Thanet.
"I wish to assure you that between now and the next election I will work tirelessly to achieve more for our wonderful area, making representation for our causes, supporting community groups and taking on individual cases on behalf of residents."
He previously stood there unsuccessfully in 2005, but the eurosceptic party has surged in the polls since then. Told of Sandys' decision this morning, a spokeswoman for Farage said: "She knew if he did pick Thanet South she would lose."
Popular in the Community