A shocking report has lifted the lid on the scale of sexual abuse taking place between children.
Researchers found "profoundly distressing" evidence of abuse of children as young as 11 by those aged from 12 years old.
Deputy Children's Commissioner Sue Berelowitz said: "This is a deep malaise within society from which we must not shirk."
The study focused on "chilling" abuse by gang members - but researchers said it was prevalent in every corner of England.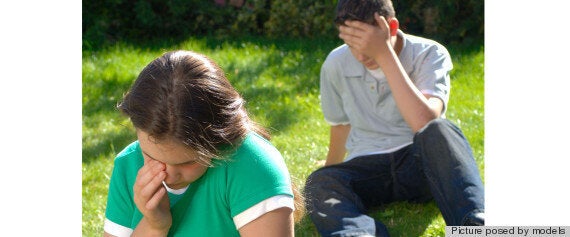 'Deep malaise within society'
Berelowitz added: "Don't think that this is just confined to deprived neighbourhoods in inner city areas, child sexual exploitation, in general, our findings are that both gang-involved and group-involved is happening across the piece, all over the country in every type of neighbourhood, rural, urban, deprived, not deprived."
While the fact that paedophiles prey on young children is widely recognised by society, the idea of children abusing each other - through gangs or groups - is rarely acknowledged.
The report, which includes evidence from studies on children's understanding of consent and sexual violence within gangs, warns that youngsters across the country are being exploited and that the authorities responsible for their safety are failing to protect them.
In a foreword to the report - the result of a two-year inquiry - Berelowitz adds: "We have found shocking and profoundly distressing evidence of sexual assault, including rape, being carried out by young people against other children and young people.
"While we have published chilling evidence of this violence in gang-associated contexts, we know too that it is more widespread than that."
Research into sexual violence in gangs, conducted by Bedfordshire University, revealed that two thirds of the young people questioned (65%) knew of young women who had been pressurised or coerced into sexual activity, while half gave examples of youngsters offering sex in return for status or protection.
Two fifths (41%) said they knew of individual cases of rape, while over a third (34%) gave researchers examples of gang rape.
Nearly two fifths (39%) of the young people taking part in the study said they knew of cases of youngsters exchanging sex for drugs, alcohol or to pay off a debt, while almost a third (31%) gave examples of girls being used as bait to attract and "set up" males from rival gangs.
A similar proportion (30%) knew of men having sex with a young woman to "disrespect" rival gang members.
But the study also found that just one in 12 of those interviewed said that young people would be likely to report crimes of sexual abuse. Often, sexual violence was seen as normal and inevitable, with young women facing the blame for being abused.
A second study, by London Metropolitan University into young people's views of consent, suggests that these issues
are not just limited to gangs and that for many the lines are blurred.
Sex without consent where those involved know each other is often not seen as rape, it found.
"The victim, usually a girl (but boys are victims too) is invariably blamed for their own assault", the study concluded.
Berelowitz said that the "sheer levels of sadism" uncovered by the inquiry had been shocking.
The inquiry found that 2,409 youngsters were known to be victims of child sexual exploitation by gangs and groups, while a further 16,500 were at risk.
Writing for the Huffington Post UK, Jon Brown, of the NSPCC, said early intervention was the key to stopping the abuse before it happened.