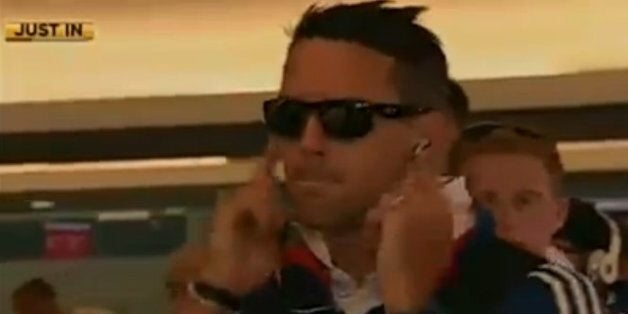 Openers Alastair Cook and Michael Carberry, batting coach Graham Gooch and spinner Graeme Swann all blanked reporters at Brisbane's airport.
Kevin Pietersen, wearing headphones and sunglasses indoors, tapped his ears and responded to one journalist: "I can't hear you, I can't hear you, mate."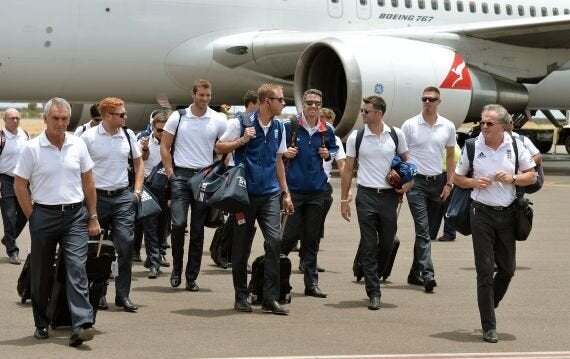 England players arrived at Alice Springs airport on Tuesday
England's vow of silence stems from the behaviour of the partisan Australian press.
Trott has returned to England due to a "stress-related illness", however the Telegraph's double-page splash was headlined, "Trott Does A Runner".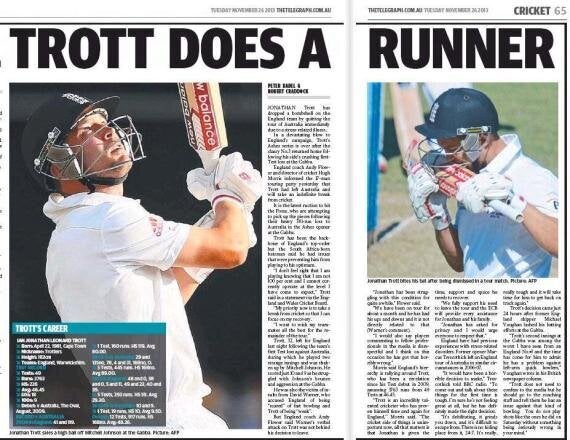 The Telegraph's splash has not been received well in England
The Australian media were also banned from the press conference where coach Andy Flower announced Trott had flown home.
"I think he's a bit gobby for someone who's only made a few centuries. You'd have thought he was Don Bradman," Boycott opined.