UPDATE: John Mann's office has responded, but not retracted his call for Andor to resign.

Issuing a 'correction', Mann said said that "his country's far-right Parliamentary Jobbick Party has called for the expulsion of Hungarian gypsies". The new release makes no mention of Andor having been a member of the party or having called for expulsions himself, as the original made out.

Mann told HuffPost UK the error had occurred due to a "miscommunication" with his staff. "Of course I apologise, nobody wants to be labelled a supporter of Jobbik," he said.

"It is precisely why his commission ought to be tackling the problem of people fleeing from Hungary."
A British Labour MP has made the most extraordinary blunder in a scathing press release about the European Commissioner, accusing him of being a member of a far-right party, when he is, in fact, a member of the Socialists.
John Mann, MP for Bassetlaw, sent a press statement declaring European Commissioner Laszlo Andor was a member of the anti-Semitic Hungarian party Jobbik, after Andor attacked coalition plans to curb benefits for Romanian and Bulgarian migrants, come January 2014.
Mann called for Andor, who is responsible for Employment, Social Affairs and Inclusion, to be "sacked immediately".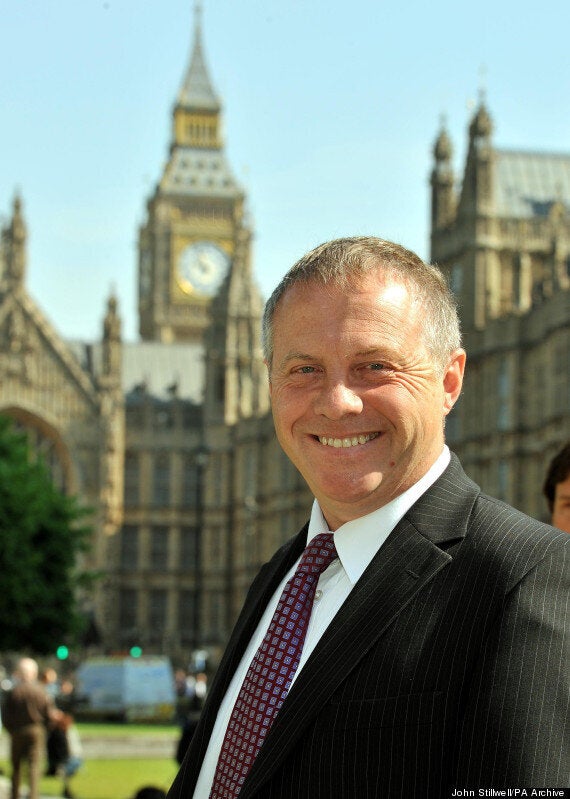 John Mann the MP for Bassetlaw in Nottinghamshire
"Lazlo Ander [sic] has called for the expulsion of Hungarian gypsies from a country where paramilitary groups have been attacking Roma in their villages and where hundreds of Hungarian Jews have fled to Vienna because of fears for their safety," Mann said.
"People on the right in Hungary are encouraging the movement of Jews and Roma out of the country in order to resolve a 'so-called problem', whilst his Ministry has failed to take any action whatsoever over the attempts by the Jobbik Party to force Hungarians out of their country and into other EU countries."
"The level of their intent is exposed by the programmes teaching the Roma to speak English in order to encourage them to leave Hungary," Mann continued in a press release.
"Lazlo Ander should sort out his own back yard before criticising the UK, and should be sacked immediately as he is unfit for public office."
Andor attended the Labour party conference in September this year, where he met Frances O'Grady, General Secretary of the TUC and the then Shadow Europe Minister Emma Reynolds.
A spokesman for the European Commission in the UK told The Huffington Post UK: "I'm afraid Mr Mann is completely incorrect in claiming that Mr Andor is a member of the Jobbick party. He is not and never was.
"Also - Andor is spelled with an O and not an E."
Andor, appearing on Radio 4's Today programme, appeared to suggest a move to curb benefits would be likely ruled illegal, calling David Cameron's concerns an "unfortunate over-reaction."
He said he believed that Cameron was under pressure, because of "such hysteria which often happens in the UK," which risked it being seen as a "nasty country".
"We are not speaking about immigration here," Andor said. "We are speaking about free movement of people which applies to every member state. These rules have been developed by member states themselves, together with the UK. This is part of the single market which the UK appreciates so much."