Manchester United legends David Beckham, Paul Scholes and Nicky Butt are all expected to attend today's Class of '92 premiere.
Charting the seven years from the players' FA Youth Cup win to the 1999 Treble triumph, the film features interviews with former prime minister Tony Blair, Oscar-winning director Danny Boyle, Zinedine Zidane and the Stone Roses' Mani, among others.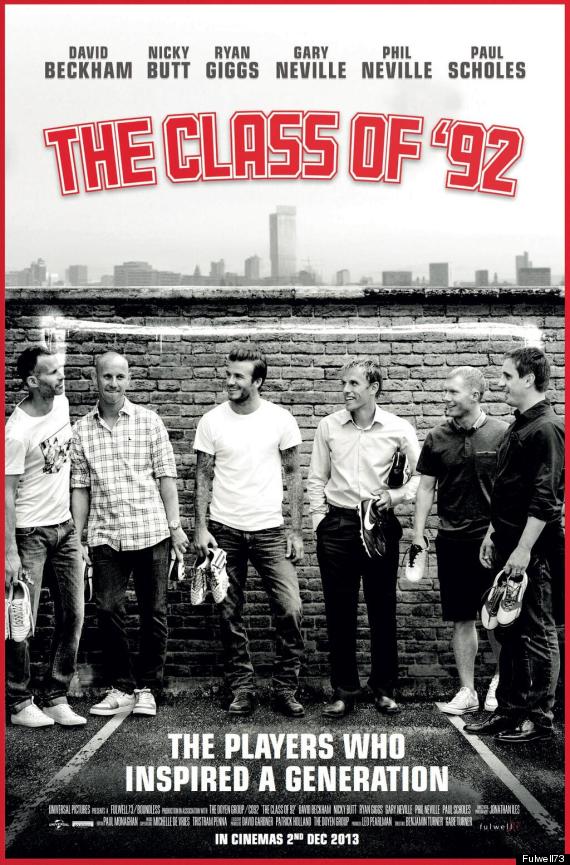 The Class of '92 is out on DVD on Monday
Ryan Giggs, the only member of the Class of '92 still playing and fresh from his 40th birthday celebrations, is unlikely to attend due to his participation in today's game at Tottenham.
Gary Neville is also on commentary duty for Sky Sports, while Phil Neville, who was NOT a member of the Class of '92 but features in the film, is a United coach.
"A Pleasant Wander Down Memory Lane" - Class Of '92 Reviewed
"We Were Sacred Of Fergie" - David Beckham On The Class Of '92