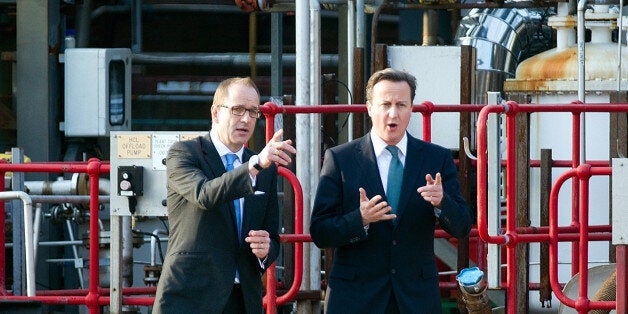 GlaxoSmithKline's Chinese wing, which employs 7,000 people, was put under investigation in July over allegations that it acted as the "ringleader" in a bribery network that channelled up to three billion yuan (£303 million) to hospitals, doctors and officials to boost its drug sales. Police detained four GSK executives in China as part of the investigation.
"They used travel agents as a money platform. But I must make it clear that among these partners, GSK is the main party responsible. It is like a criminal organisation, there is always a boss. In this game, GSK is the godfather."
Sir Andrew Witty, GSK chief executive and part of the Prime Minister's business advisory group, sent his head of emerging markets, Abbas Hussain, to manage GSK's response. The probe could conclude as soon as this month.
The probe caused sales in the country to fall by 61%, leading Witty to blame Chinese media for whipping up "an anxiety which has led to some disruption in the business". GSK sold £759 million of pharmaceuticals and vaccines in China in 2012, up 17% on 2011, comprising around 3.5% of the group's total.
In response to the allegations, Sir Andrew said: "The activities described by the authorities are very serious and totally unacceptable. They are contrary to our values and to everything I believe in. We very clearly recognise there is a profound need to earn the trust of Chinese people again. We will take every action to do so.
"We continue to fully co-operate with the authorities and respect the progress of the investigation. As such there is very little further I can say."