The Class of '92 documentary detailing the emergence of Fergie's Fledglings at Manchester United made one glaring error when its poster was released last month, as Phil Neville muscled his way onto the one-sheet.
Neville was NOT a part of the Class of 92 yet is stood alongside former teammates and friends Ryan Giggs, Paul Scholes, David Beckham, Nicky Butt and brother Gary Neville.
On the red carpet with his former colleagues at the premiere, Neville features heavily in the film, although it is unclear whether the filmmakers clarified he was a member of other youth sides.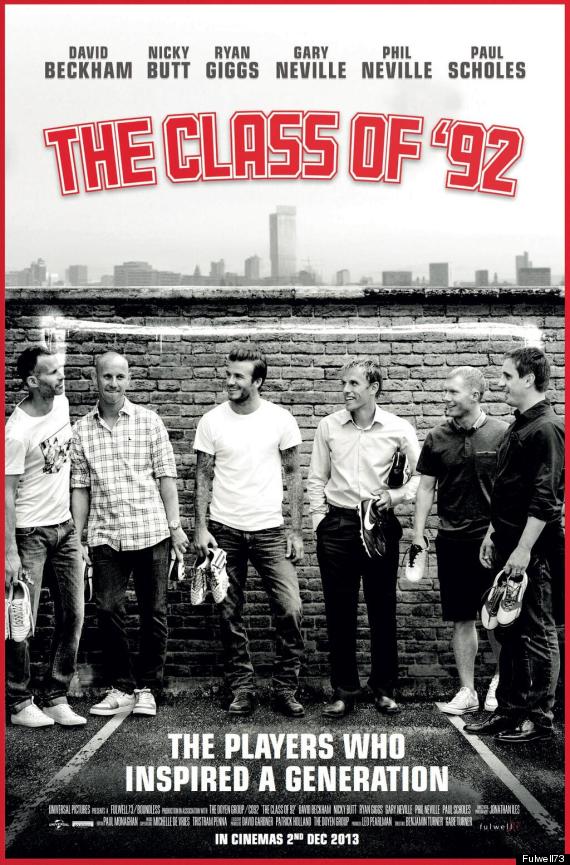 "Phil, what are you doing here?"
And the picture archives seem to suggest the younger Neville is somewhat unashamed when it comes to purporting to be in the class of 92.
Neville even posed alongside the forgotten men from the Youth Cup-winning side at a PFA dinner earlier this year...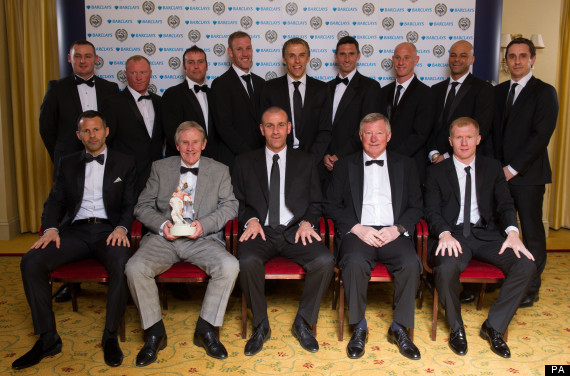 "Could the man in the middle at the back please get out of the shot?"
Phil Neville actually played in the 1993 Youth Cup final and skippered the United youngsters to glory in 1995, but is apparently not content mixing it with Paul Gibson, Michael Clegg and Terry Cooke.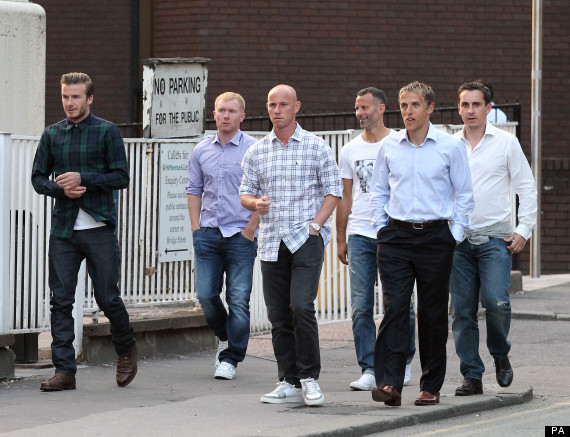 "It's just a night out, Phil. No one's banging on about the class of '92."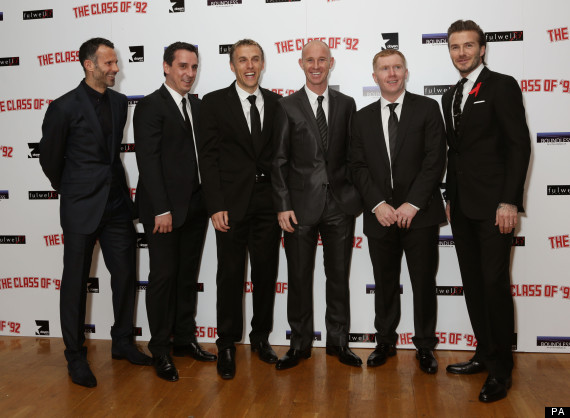 "Sorry, we couldn't track Keith Gillespie down."