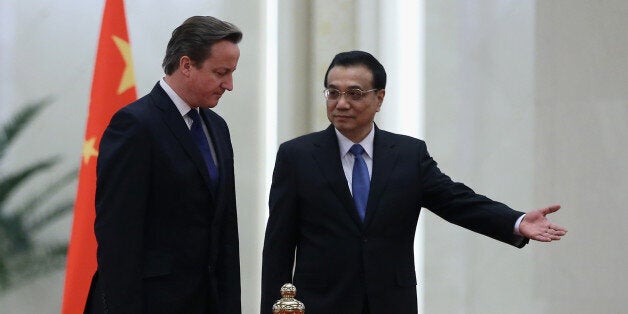 Invite the prime minister of Great Britain over for dinner, and get a biography of Margaret Thatcher and William Hague's book.
The Chinese premier and his wife where given several more hefty volumes by the visiting PM, including Roy Jenkins's Churchill and Douglas Hurd's study of Benjamin Disraeli, as well as Foreign Secretary William Hague's study of the life of MP and anti-slavery campaigner William Wilberforce and Robert Hardman's Our Queen.
Li's wife Cheng Hong, an English professor, was given copies - in the original English - of winners of the Man Booker Prize from the last five years, including novels by Hilary Mantel and Julian Barnes.
It wasn't all bad news for Li however, who scored a tennis racket signed by Wimbledon champion Andy Murray.
President Xi Jinping, a keen football fan who has spoken of his dream of seeing China host and even win the World Cup, received an England shirt signed by the current team, while Cameron also gave him a pair of Mulberry gloves for his wife, Peng Liyuan.
Cameron got a painting of a horse, a model of a Chinese bullet train, and a doll for his three-year-old daughter Florence.