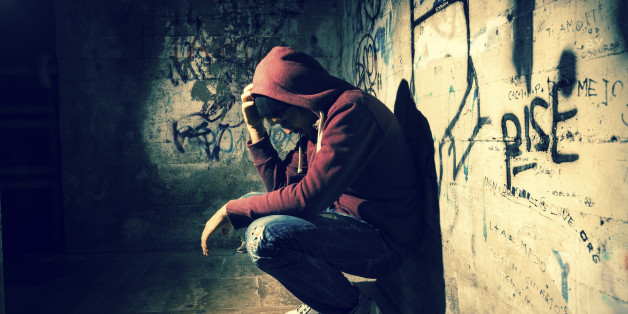 Andrea Zanchi via Getty Images
England's poorest students are losing out on funding to help them stay in education due to the government's "stealth" cuts to their bursaries, charities have claimed.
Teenagers from disadvantaged backgrounds are struggling because a government bursary fund designed to help meet the cost of studying has not kept up with inflation, according to a group of 15 children and youth organisations.
They argue that in some cases, poor students have lost around 10% from their grants.
The Bursary Fund, which replaced the Educational Maintenance Allowance (EMA), was set up to help disadvantaged 16 to 19-year-olds cover the costs of being in school or college, such as transport and equipment.
Those who are still in care or have just left, along with teenagers who are disabled or on income support, are eligible for bursaries of £1,200 a year.
But the charities say their calculations show that in the last three years, these bursaries have not increased with inflation, meaning that students have effectively lost £120 since the initiative was introduced.
They said: "Some of England's most disadvantaged students have effectively lost 10% of their study grant 'by stealth' in just three years alone."
As Chancellor George Osborne prepares to present his Autumn Statement, the 15 charities, including Barnardo's, Action for Children, the Who Cares? Trust and the British Association of Adoption and Fostering, said they were calling on the Government to increase the bursaries to £1,350 in line with inflation over the last three years.
Jonathan Rallings, assistant director of policy at Barnardo's, said: "The Government cannot stand by and let the UK's most vulnerable students see their one chance at study vanish, as the value of their hardship funds are eroded under the rising cost of living."
Funding is also available under the scheme to students facing financial hardship. This money is handed out by schools and colleges which decide who receives it and how much they get.
A Department for Education spokeswoman said: "We are providing £180 million of targeted support for disadvantaged students, which is much better value for money than the wasteful Education Maintenance Allowance.
"The most disadvantaged 16-19-year-olds are receiving more than they used to and over eight in 10 colleges think the new bursary effectively targets those in need. We are also now giving free meals to those college students who need help most so they don't have to use this money to pay for food at college."