A woman has been charged with felony drug possession after police responding to a car crash discovered she had a broken glass meth pipe hidden in her vagina.
Jeana Marie Smart had rear-ended a car in Fargo, North Dakota on Sunday when officers were called.
Upon discovering Smart had failed to appear in court on a drugs warrant, she was arrested.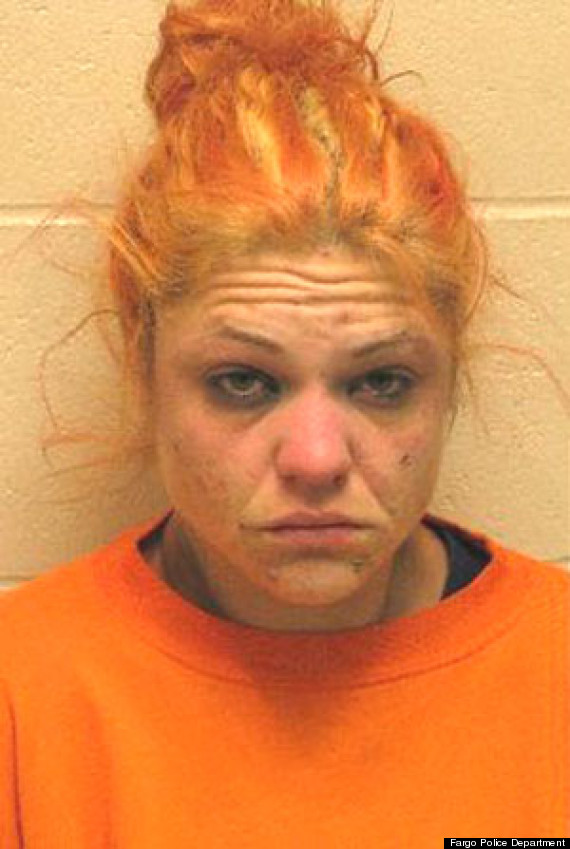 Jeana Marie Smart was found with a broken meth pipe and a capped syringe hidden in her vagina
A cavity body search followed in jail after blood - apparently caused by the pipe breaking - was discovered on the back seat of the squad car, the Grand Forks Herald reported.
Smart had originally told officer Michael Benton she was menstruating, though court documents obtained by The Smoking Gun state:
"Smart was taken to the jail, where jail staff recovered a broken, clear glass meth/ crack pipe and a capped syringe in Smart's vagina."
As the 26-year-old was still bleeding she was taken to an emergency ward where broken glass was removed from her vagina, before she was cleared for return to jail.
Smart was charged on Monday with one count of Class C felony possession of drug paraphernalia and has been bailed on a $2,000 bond, Valley News Live reports.
It brings to mind an incident in which a 28-year-old woman was found to have concealed a loaded .22-caliber revolver in her vagina and a bag of meth between her buttocks.