Romanians are young, well-qualified and keen to work, and Britain should be grateful that they wish to work in this country, Romania's Labour minister has said.
British workers refuse to do many essential jobs in agriculture and service industries, whereas Britons would rather live on benefits, Mariana Campeanu told The Times.
Like many of her counterparts in government, Campeanu said she believed there would be no influx of immigrants when EU restrictions are lifted come January 1st.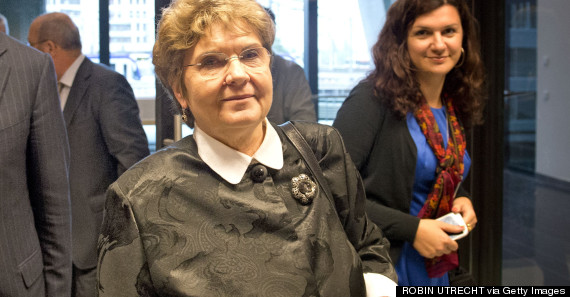 Romanian Minister for Labour Mariana Campeanu
Campeanu said: "I do not know in depth the British social welfare system, this is an internal issue of the British government how generous it can be in its welfare system towards its citizens.
"This should maybe be a reason why many British people do not access the vacancies on the labour market for which Romanian citizens, for example, are going to apply.
"If there are vacancies, somebody will fill them, whether they are from Romania, Italy, Spain or wherever...
"Taking into account the fact that Romanian citizens in the UK contribute greatly to the GDP and also that many of these people are young and well-qualified, the UK should be grafetul that these people have come to live there."
Campeanu said she backed Prime Minister David Cameron's plans to restrict benefits to migrants, and said she was working with the Department of Work and Pensions to crack down on fraudulent claims.
She added that the loosening of EU restrictions on movement meant that well-qualified Romanians, such as doctors and nurses, were leaving the country in droves, causing a shortage of more than 20,000 workers in the medical sector.
Yesterday London mayor Boris Johnson called for a benefits ban of up to a year and the retention of job restrictions on Bulgarians and Romanians.
Campeanu said the Conservatives should distance themselves from "racism and xenophobia".
Earlier this year, foreign minister Titus Corlăţean told HuffPost UK he thought Britons may have better economic prospects moving to Romania, rather than the opposite way round.