 Joanna Lumley's dream of a "floating paradise garden" suspended above the river Thames is set to become a reality after the Government pledged £30 million to support its construction.
The spectacular installation will draw "visitors from across the globe", George Osborne said today, the Evening Standard reported.
The funding announcement was included in the Government's latest infrastructure plan.
Around half of the £150 million needed to bring the project to life had already been raised through private donations, with £4 million injection from Transport for London.
Ms Lumley told The Evening Standard: "This garden will be sensational in every way: a place with no noise or traffic where the only sounds will be birdsong and bees buzzing and the wind in the trees, and below the steady rush of water.
"It will be the slowest way to cross the river, as people will dawdle and lean on parapets and stare at the great cityscapes all around; but it will also be a safe and swift way for the weary commuter to make his way back over the Thames.
"I believe it will bring to Londoners and visitors alike peace and beauty and magic."
Last month, Ms Lumley launched a trust to organise the funding and construction of the bridge.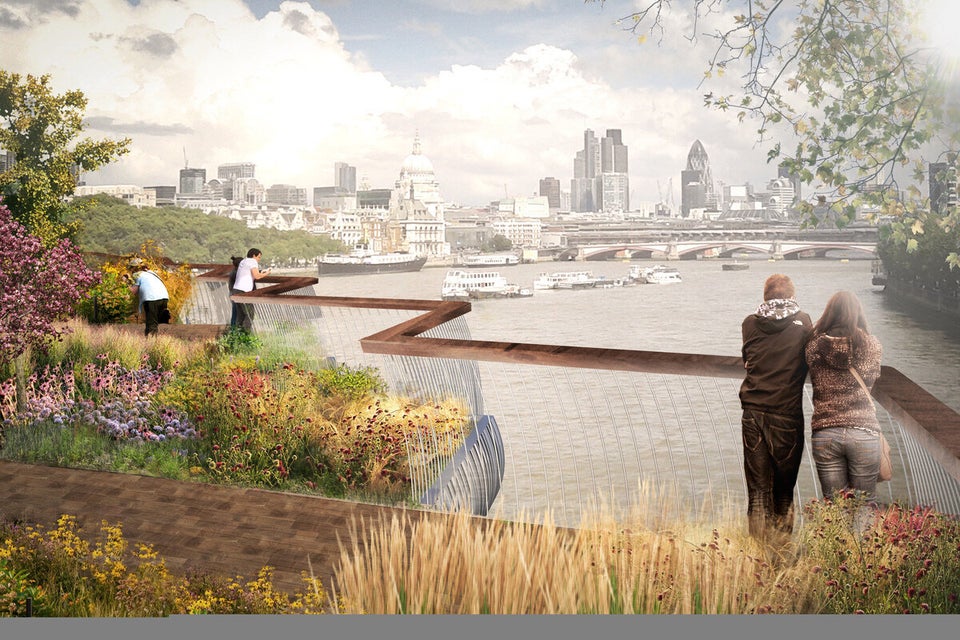 London's "Garden" Bridge
Related