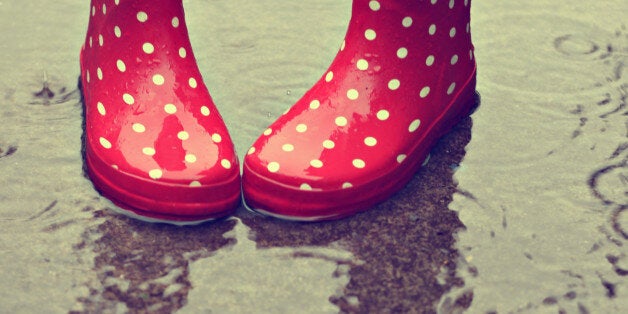 And thousands of train passengers in the north of England and Scotland were affected by reduced or cancelled services and the imposition of speed restrictions, after high winds and blizzards were forecast.
EA spokesman Peter Fox said: "The most important thing is that along the east coast (of England) the high tide will be hitting in the hours of darkness this evening and tonight, so people really need to take the daylight hours today to prepare for the coastal and tidal flooding that we are predicting."
Fox said evacuation in "key areas" was being discussed with the police.
Gusts of more than 90mph have been recorded in Scotland, according to MeteoGroup, the weather division of the Press Association.
A gust of 92mph was recorded at Loch Glascarnoch in the Highlands, of 89mph at South Uist in the Outer Hebrides and of 72mph at Malin Head in Northern Ireland.
The gale-force winds threaten to whip up the most serious tidal surge for 30 years.
In some places, sea levels could be as high as those during the the devastating floods of 1953, the EA said, although flood defences since then, including the Thames, Deptford and Hull barriers, should provide better protection than 60 years ago.
There was also disruption this morning on a number of rail routes, including East Coast trains.
Areas most at risk of flooding include the North Sea coast from Northumberland down to the Thames Estuary and Kent.
The EA has issued a severe flood warning - the highest category, warning of danger to life - to homes and businesses near The Quay in Sandwich, Kent, for high tides between 12.45am and 1pm tomorrow.
The tidal reaches of the River Trent, Nottinghamshire, could also be affected today.
On the west coast, severe gales and large waves combined with high water levels are also expected from Cumbria down to Cheshire.
The Thames Barrier was closed last night to protect London, and other defences have been activated at Colne in Essex and in Hull.
The Met Office has issued a wide range of weather warnings, with winds expected to gust to more than 80mph as they swing north-westerly in mid-morning, with gusts of more than 90mph in exposed parts.
Much of Scotland faces "be prepared" warnings for wind and lesser "be alert" warnings for snow, while north west and north east England, Yorkshire and Humber, the Midlands, and the east of England are under "be prepared" warnings.
Thousands of train passengers in the north of England and Scotland were affected by reduced or cancelled services and the imposition of speed restrictions.
Train companies were operating amended timetables, with the changes likely to last until the afternoon.
Among many services affected was Leeds-Doncaster where operations were disrupted by debris on overhead wires near Leeds.
No ScotRail services were able to run before 7am and many other routes were not operating at all. Some services in Scotland were not expected to start until 4pm.
Only South Wales the South West and southern parts of England will escape the high winds, which will ease during the afternoon.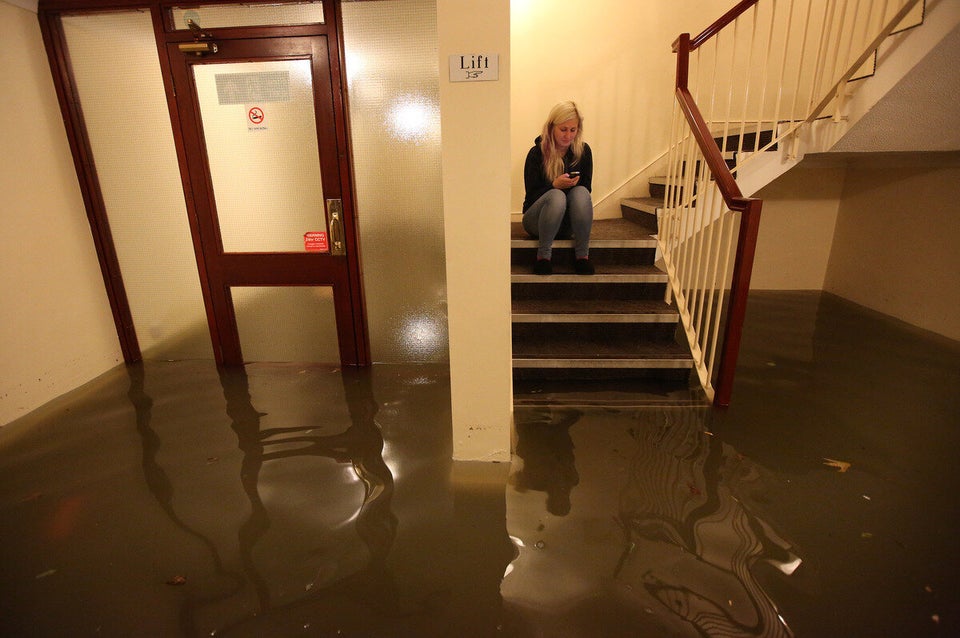 UK Weather Heavy Winds