As darkness fell in Johannesburg, they came out to celebrate his life. Draped in flags, many brought vuvuzelas, flowers and flags of the democratic nation Nelson Mandela set free from apartheid.
The songs and tears continued into the morning, with several having arrived in their pyjamas.
The songs they sang were some of same ones angry South Africans had sung when Mandela was taken to prison. "We have not seen Mandela in the place where he is, in the place where he is kept," was the refrain, the same one of decades ago.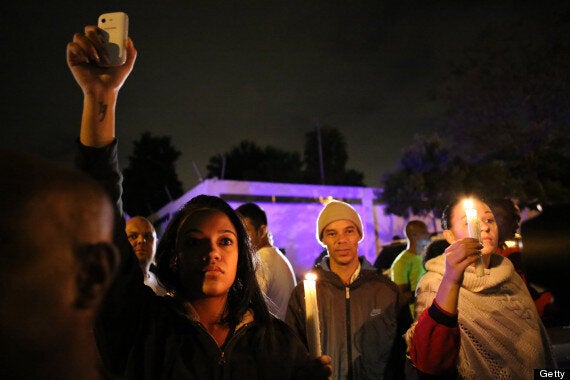 South Africans hold a candlelight vigil outside the house of former South African president Nelson Mandela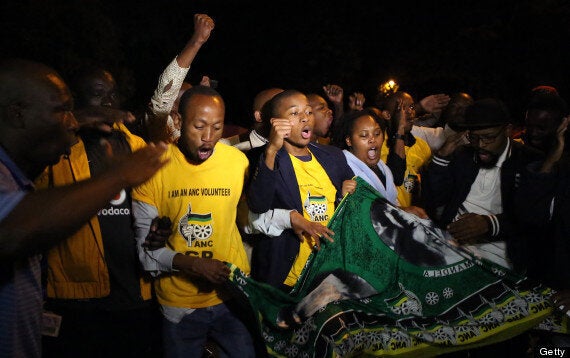 South Africans sing as they pay tribute toNelson Mandela following his death
President Jacob Zuma said the nation's flags would be at half mast until after Mandela's state funeral.
F.W. de Klerk, South Africa's last apartheid-era president, paid tribute too, saying: "Although we were political opponents — and although our relationship was often stormy — we were always able to come together at critical moments to resolve the many crises that arose during the negotiation process."
His final resting place will be in a private family cemetery, close to the village of Mvezo, where he was born.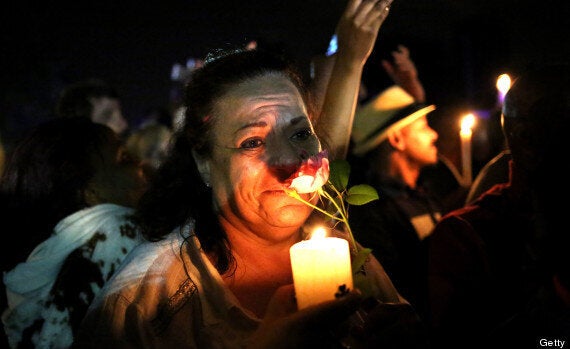 A woman holding a candle and a rose cries outside the house of former South African president Nelson Mandela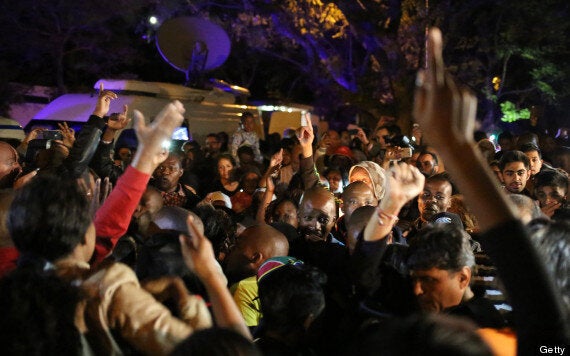 South Africans react as they pay tribute to former South African president Nelson Mandela
Many used social networks too, to express grief, including Mandela's wife Graca Machel.
The anti-apartheid icon, held in the highest esteem across the world for leading his nation's transition from white-minority rule in the 1990s after 27 years in prison, had been receiving medical care for a lung infection at his home.
Mandela spent his final months surrounded by family after being released from hospital following a three month stay and passed away peacefully, President Jacob Zuma announced in a televised address.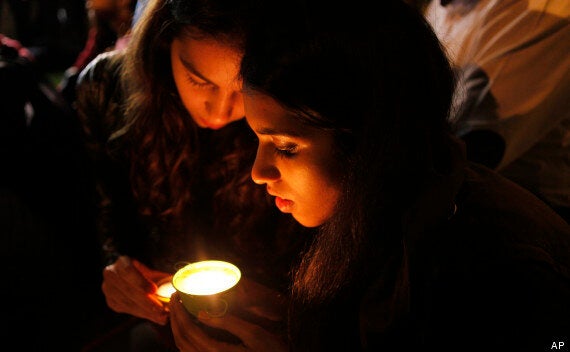 People light a candle for former president Nelson Mandela on hearing of his death outside his home in Johannesburg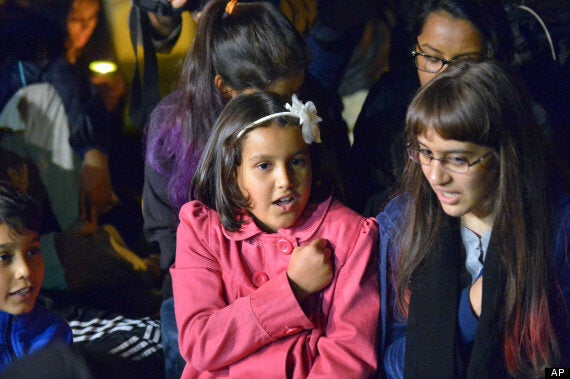 South Africans gather outside Nelson Mandela's home in Johannesburg
More than 5,600 miles away in London, flowers and a framed picture of Mandela were laid at the base of his statue in Parliament Square in the early hours.
One tribute on a card read: "Thank you for the sacrifices you made for all of us." A second read: "May God shine light on your homecoming in heaven.
"Rest in Peace Mr Mandela."
Lungi Morrison, the granddaughter of fellow apartheid opponent Archbishop Desmond Tutu, sang after lighting a candle for Mandela outside the South African High Commission, the BBC said.