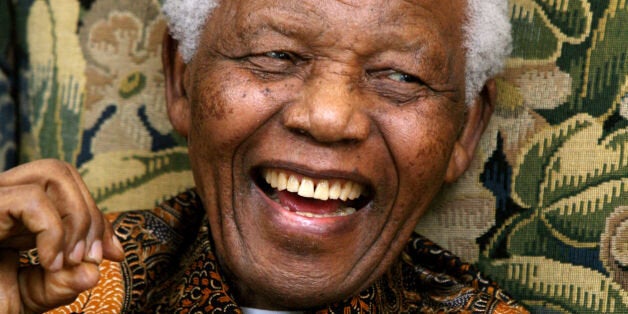 The one thing you need to know on Friday 6 December 2013...
The world is in mourning; a rare global icon has passed away. South Africa, as its president Jacob Zuma said last night, while announcing the death of Nelson Mandela at the age of 95, "has lost its greatest son; our people have lost a father".
In a typically eloquent and moving tribute, President Obama declared: "He no longer belongs to us, he belongs to the ages."
And our own David Cameron tweeted his condolences, adding: "A great light has gone out in the world. Nelson Mandela was a hero of our time. I've asked for the flag at No10 to be flown at half mast."
For Ed Miliband, whose childhood home was a London hub for anti-apartheid activists such as the ANC's Joe Slovo, he was "the inspirational figure of our age". "During the struggle against apartheid, the Labour party was proud to stand with the people of South Africa in solidarity," the Labour leader said. "Today we stand with the people of South Africa in mourning
Almost every newspaper splashes on Madiba's death - the Daily Mail refers to him as a "colossus". You can see a selection of the best front pages here.
The various newspaper leader columns make for fascinating reading, too. The Guardian leader notes: "Black and brown South Africans were lucky in his leadership, while white South Africans, particularly Afrikaners, were more than lucky. Apart from the fact that they had the common sense to preserve his life, they did not really deserve him. Yet he forgave them even that."
The Times leader declaims: "In Nelson Mandela a people and a continent found inspirational leadership, but he also earned a transcendent global stature. He was the moral conscience of his age."
Indeed he was. Mandela brought reconciliation and racial equality, if not prosperity and economic equality, to South Africa and he will be remembered as one of the greatest political and moral figures of the past 100 years.
Mandela is now a secular saint - but he wasn't always treated in this way, especially on the right. As US writer Peter Beinart reminds us in an importance piece for the Daily Beast: "Now that he's dead, and can cause no more trouble, Nelson Mandela is being mourned across the ideological spectrum as a saint. But not long ago, in Washington's highest circles, he was considered an enemy of the United States. Unless we remember why, we won't truly honor his legacy.
"In the 1980s, Ronald Reagan placed Mandela's African National Congress on America's official list of 'terrorist' groups. In 1985, then-Congressman Dick Cheney voted against a resolution urging that he be released from jail."
Mandela's old sparring partner, the former South African president FW De Klerk, who oversaw Madiba's release from prison, told the BBC: "He was a remarkable man – his biggest legacy will be emphasis on reconciliation, a remarkable lack of bitterness. He lived reconciliation. He was a great unifier."
Meanwhile, the Mail reports: "Elaborate funeral plans were set in motion in South Africa this evening just hours after it was announced that the country's revered first black president Nelson Mandela has died at age 95.
"The 12-day state memorial is expected to be an unparalleled event in South Africa's history, drawing a plethora of foreign dignitaries of every stripe, members of royal houses and a smattering of celebrities."
One young South African man, speaking on the BBC's Today programme this morning, summed up the attitude of perhaps millions of his fellow citizens towards their first post-apartheid president: "I feel like I have a lost limb."
BECAUSE YOU'VE READ THIS FAR...
Watch this video of Nelson Mandela's first ever TV interview, with ITN reporter Brian Widlake in 1961.
In other news... George Osborne unveiled his Autumn Statement yesterday, and moved the goalposts on growth and borrowing in the process.. the OBR said growth is back but might slow down in 2014... Ed Balls had a bad day in the Commons...
"It always seems impossible until it's done." - Nelson Mandela
From the latest Sun/YouGov poll:
That would give Labour a majority of 114.
Desmond Tutu, writing in the Independent, says: "The prophet of tolerance."
Ben Macintyre, writing in the Times, says: "The man who changed the world."
Martin Wolf, writing in the FT, says: "Britain's needlessly slow recovery."
Got something you want to share? Please send any stories/tips/quotes/pix/plugs/gossip to Mehdi Hasan (mehdi.hasan@huffingtonpost.com) or Ned Simons (ned.simons@huffingtonpost.com). You can also follow us on Twitter: @mehdirhasan, @nedsimons and @huffpostukpol
Related