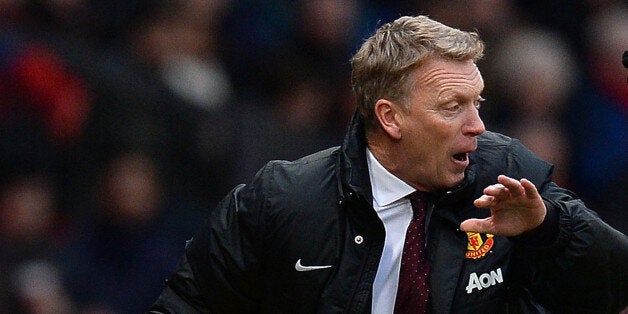 "They are coming to Old Trafford and we are going to make it as difficult for them as we possibly can," the Scot said of the visitors on Friday.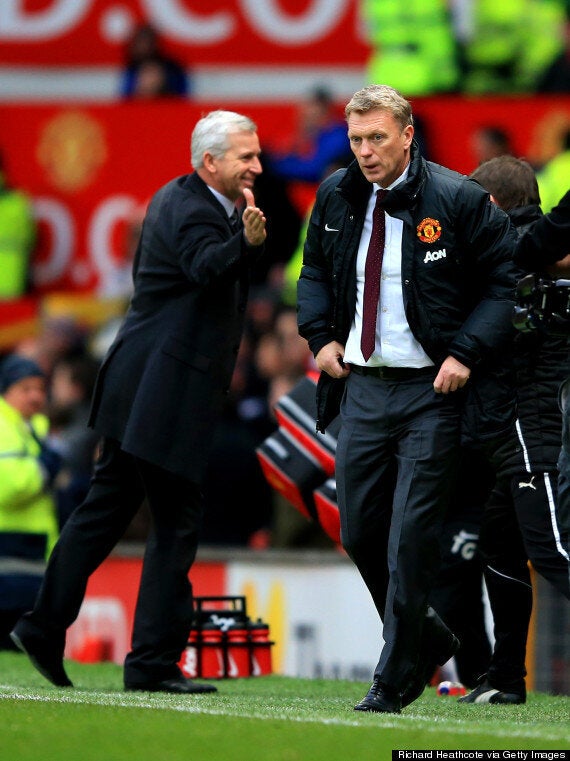 Moyes angered United fans with his press conference comments before their defeat to Newcastle
Ferguson and Sir Bobby Charlton, both sat in the South Stand for the aforementioned matches, have risked besmirching their United legacies with romantic idealism. José Mourinho, a two-time Champions League winner, was overlooked in favour of Moyes, whose sole managerial success is winning the Second Division with Preston North End in 2000. Mourinho certainly would not have given the impression United were underdogs against a Newcastle side who were trounced 3-0 by Swansea, three days before their first win at Old Trafford in 41 years.
"I have always said that we wanted the next manager to be a genuine Manchester United man," Charlton stressed upon the club's announcement of Ferguson's successor in May.
"In David Moyes, we have someone who understands the things that make this such a special club. We have secured a man who is committed to the long-term and will build teams for the future as well as now. Stability breeds success," he boasted, in a thinly-veiled dig at the itinerant Mourinho.
Gary Neville hailed Moyes' appointment as a "result for sanity". More like for the insane. Tottenham considered Moyes in 2012 but elected André Villas-Boas, and it seemed the greater challenge he felt assured of moving onto from Goodison Park had sailed away. What luck it was for him then that United's ship emerged on the horizon during perhaps his most stagnant spell as Everton manager.
"We've got a winner, that is really important for this club. To get a winner is the most important thing," Ferguson declared on United's coronation day on 12 May. This is simply untrue. Not only has Moyes never won a major trophy in his 15 years as a football manager but he also flunked his three biggest challenges at Everton; failing to qualify for the Champions League group stage, losing the 2009 FA Cup final and surrendering the semi-final to Liverpool three years later.
Moyes, it should not be forgotten, is a good manager, only it is fair to conclude at this juncture he is not cut out for managing a club as enormous as United. And as conspiratorial as it sounds, you have to wonder whether Ferguson allowed himself to be swayed by his ego when it came to selecting Moyes over Mourinho. The news item below the main story announcing Moyes' arrival at Old Trafford on the club website was headlined "Cut from the same cloth". Ferguson considered hiring Moyes as his new assistant over 14 years ago, following Brian Kidd's departure for Blackburn.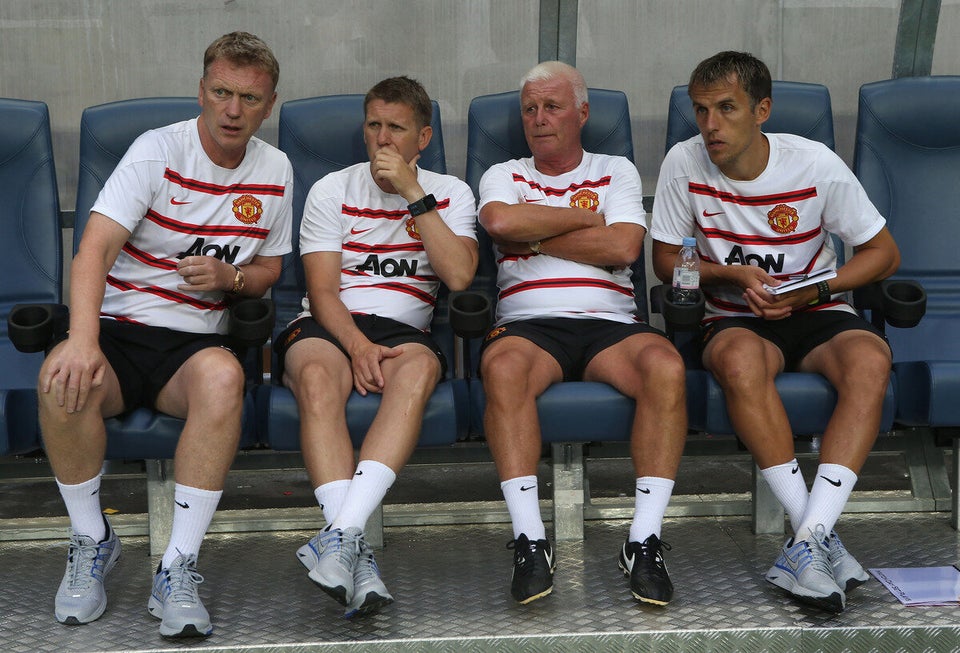 David Moyes looking lost
Ferguson played Moyes a couple of hospital passes in the shape of a flawed squad, the Wayne Rooney problem and his score-settling book. Moyes, to his credit, has overseen the England forward's rejuvenation but has made a good squad look more like Tranmere Rovers, let alone Everton.
He was badly let down in the summer during the transfer window by the amateurish Ed Woodward, to the extent a player as nondescript as Tom Cleverley can start three of the last four winless League matches. United's failure to supplement Moyes with players of genuine quality not only handicapped him, but could feasibly set the club's progress back by three or four years. Ferguson could derive a title out of a squad strengthened only by a Fulham reserve, an unknown Mexican and a Portuguese vagrant, whereas Moyes is seemingly struggling to command respect.
Rio Ferdinand's criticism of his last-minute team selections signalled an inevitable problem Moyes was likely to face. He and his backroom staff coached players of a Europa League standard at Everton, where they preached pragmatic football. Toffees winger Kevin Mirallas, when asked what was different about Roberto Martínez's training last month, admitted it was "less Scottish".
Although Moyes scotched suggestions he has requested a transfer, Van Persie is miffed with the training methods. Raymond Verheijen, erstwhile Wales coach, slated Moyes' training methods again on Saturday night. Verheijen observed United's pre-season preparations in Sydney and was scathing on Twitter as far back as July, when he branded the coaching akin to something out of Jurassic Park. Moyes admitted he had overtrained Van Persie at the time, and the Dutchman has missed four Premier League matches through injury, compared with none last season. United have not won any of those games.
"It's clear that current coaching staff is tactically clueless. There is hardly any understanding between players. What is the playing style?" Verheijen queried.
The football has hardly been carpe diem, either. United have scored three goals from open play at home in the League and they barely threatened a startlingly comfortable Newcastle defence on Saturday after they had conceded. Literally every player, including Javier Hernández, was summoned back to defend a corner. Negativity is an argument often levelled at Mourinho, although he auditioned for the United role so magnanimously during Real Madrid's round-of-16 tie in the spring it suggested he would embrace the club's attacking ethos.
Yet Mourinho might not have embraced the loathed owners, the Glazer family, so warmly. Woodward said there was "no budget" in the summer and left United's pre-season tour in Australia on "urgent transfer business", yet Marouane Fellaini was the sole arrival. Although he was responsible for the Glazers' toxic takeover in 2005, Ferguson gave United stability via success and his unique hypocrisy, though Moyes' quandary is he will never boast an aura similar to his predecessor.
United are eight points off the final Champions League berth, let alone the Premier League summit, and, as early as it is for the club's latest Scot in charge, sacking him would make some sense, if only there was an outstanding contender to replace him. Jürgen Klopp, installed as the favourite to succeed Moyes, signed a contract until 2018 with Borussia Dortmund last month, which makes Ryan Giggs the likeliest option.
An aberration for United under Ferguson would be a trophyless season, let alone failing to qualify for the Champions League for the first time in 19 years, but the club reined in expectations by offering Moyes a six-year contract.
A bottom-half of the table finish might prove to be unconscionable, although United's fiscal outlook is dependent on a third-place finish, at least. At Everton, it was top 10. Moyes is still in Evertonian mode.
Related