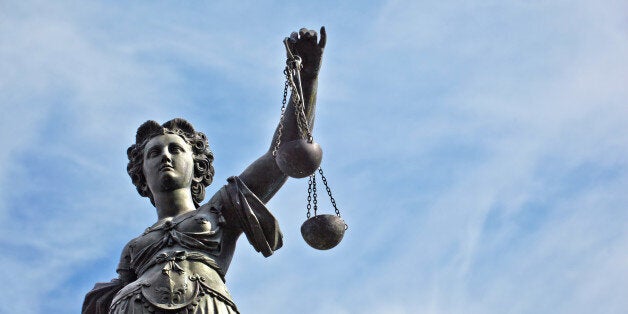 Three members of a self-styled "Muslim Patrol" group in London have been jailed for harassing, intimidating and assaulting people they deemed were being "un-Islamic."
Jordan Horner, 19, Ricardo McFarlane, 26, and a third man who can't be named for legal reasons claimed they were enforcing sharia law.
They threatened strangers for holding hands, drinking alcohol and women they deemed to be dressed provocatively, the Guardian reported.
The court heard Horner – an associate of hate preacher Anjem Choudary – and the 23-year-old man drove alongside Joshua Bilton and Anna Reddiford in Bethnal Green, and started yelling at them to stop holding hands through a megaphone.
When Horner demanded the couple stop holding hands, shouting "this is a Muslim area!' - the couple initially assumed it was a joke.
They stopped holding hands after the men repeated the message - and when they started again, the car blocked their way until they let go.
In January, Horner and the 23-year-old harassed another couple, Clare Coyle and Robert Gray - accusing Miss Coyle of being a "slag."
In an exchange filmed on Horner's phone, she replied, "This is Great Britain. I can dress how I wish," while the group shouted: "Remove yourselves now. Muslim Patrol. Move away from the mosque."
They were sentenced Friday at London's Central Criminal Court to jail terms of between 24 weeks and 17 months.
Passing sentence, Judge Rebecca Poulet QC told them that while Islam was a peaceful religion, their conduct was "unfortunately anything but".
Related