Ukrainian protestors have toppled a statue of Lenin and smashed it with hammers as hundreds of thousands of people march against the government.
Demonstrators are demanding the resignation of President Viktor Yanukovych after the refused to sign a trade agreement with he EU in favour of closer ties with Russia.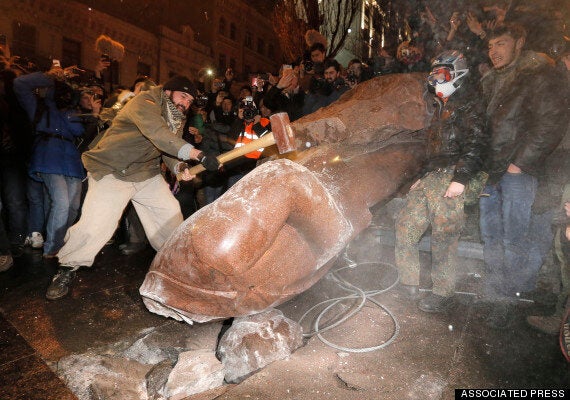 The remains of the Lenin statue
Others took it in turns to smash the statue of Lenin - a potent symbol of Russia - with a sledgehammer.
She said: "We are on a razor's edge between a final plunge into cruel dictatorship and a return home to the European community.
"Don't give in, not a step back, don't give up, the future of Ukraine is in your hands."
Story continues after slideshow...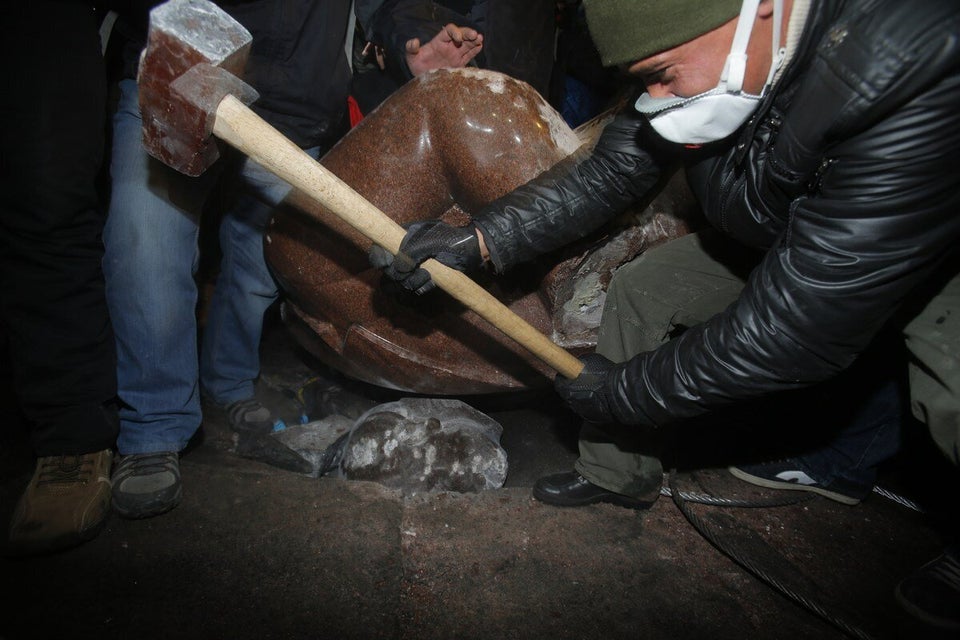 Ukraine Protests
British travellers to Ukraine have been urged by the Foreign Office to avoid demonstrations which may turn violent.
The Council of Europe's Secretary General Thorbjørn Jagland said the situation was of "great concern".
"I call upon all parties in Ukraine to refrain from violence and return to peaceful dialogue," he said in a statement Monday morning. He said help would be offered to "resolve the current difficult situation in line with the country's commitments under the European Convention on Human Rights and the principles of democracy, human rights and the rule of law".