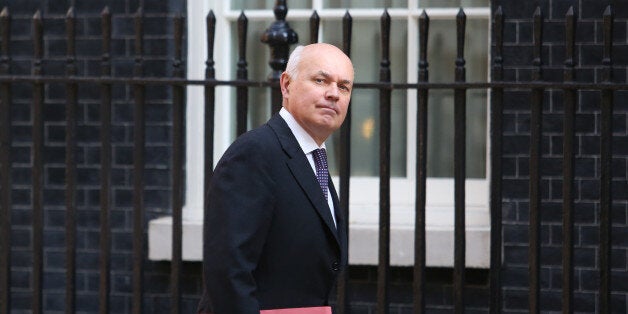 Is Iain Duncan Smith on the way out?
The Prime Minister's spokesman told journalists on Monday morning that David Cameron has full confidence in his work and pensions secretary.
Duncan Smith has insisted his flagship welfare reforms remain on track, despite further delays to the programme.
The work and pensions secretary disclosed last week that his 2017 target for the full introduction of Universal Credit is set to be missed - with around 700,000 claimants facing a longer wait.
Speaking ahead of his appearance before the Commons Work and Pensions Committee, he said the delay was to allow the most vulnerable claimants more time to adjust to the change.
"We could easily have tried to rush those people in but we have decided not to," he told BBC Radio 4's Today programme.
"They are the people who don't have any work requirement on them and they have had the biggest change going through the work capabilty assessment and therefore they need time to get through.
"I think it is only fair to give them longer."
Labour said official figures from the Office for Budget Responsibility (OBR) showed only a tiny fraction of the numbers due to be using the new system by the time of the next general election would be transferred on time.
Shadow work and pensions secretary Rachel Reeves said a "handful" of the promised 1.7 million would be switched by 2014/15 and only 400,000 by the following year - less than 10% of the original target.
Duncan Smith refused to comment on the figures, although he acknowledged that the programme had changed.
"I'm not going to give any figures out," he said. "I do accept, of course, that this plan is different from the original plan."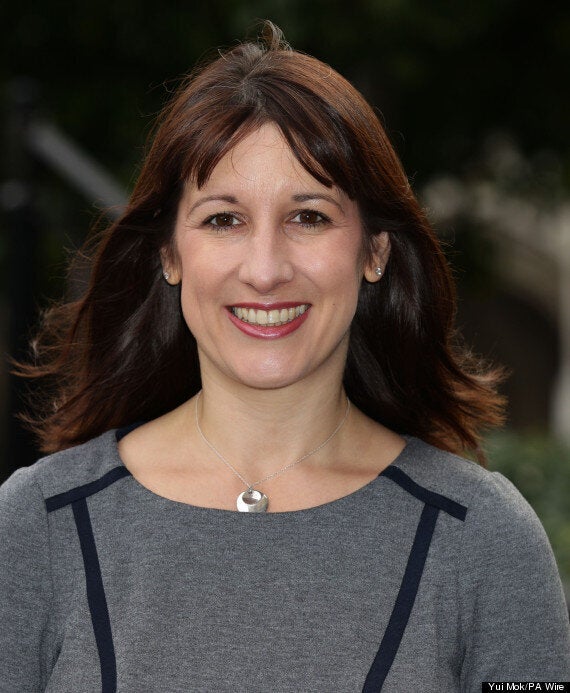 Labour's Rachel Reeves has accused IDS of presiding over chaos in the welfare system
Reeves said the scheme was in chaos and urged Duncan Smith to hold cross-party talks to rescue it.
"David Cameron and Iain Duncan Smith repeatedly promised to deliver their flagship policy 'on time and within budget'," she said.
"That claim, and the credibility they staked on it, now lie in tatters.
"For months on end, the Government have tried to avoid answering questions about Universal Credit but these OBR figures tell the truth of how (they) have broken their promises on a spectacular scale.
"They have been forced to admit that they have completely missed their targets and Universal Credit will not now be rolled out before the election.
"David Cameron and Iain Duncan Smith are presiding over a complete mess and it is taxpayers who are picking up the bill with at least £100 million of their money written off."
Ministers claim the initial roll-out of Universal Credit - which combines six means-tested benefits into one monthly payment designed to ensure people are better-off working than on benefits - has been a success.
They point to figures suggesting it is encouraging more people to look for jobs in what Duncan Smith described as a "cultural shift".
But critics say the limited implementation of the scheme - which has been plagued by IT and other problems - only involve the least challenging cases.
And it was branded "inadequate" and open to fraud in a scathing report by a cross-party committee.
The Commons Public Accounts Committee found that at least £140 million had already been wasted on the project, which was blighted by "alarmingly weak" management.
Giving evidence alongside Duncan Smith at the Work and Pensions Select Committee will be Howard Shiplee, the former London Olympics executive drafted in earlier this year to "reset" the programme amid growing concerns over delays and IT issues.
He may also be questioned about reports - which he denies - that he sought to have MPs pin blame for the failures on Department for Work and Pensions (DWP) chief civil servant Robert Devereux.
In written evidence to the committee, the DWP said it was "confident that it has taken, and continues to take, the right remedial steps to address past issues in the Universal Credit programme".
Julia Unwin, chief executive of the Joseph Rowntree Foundation (JRF), said: "If Universal Credit were allowed to fail now, it would be the worst of both worlds, leaving us with cuts without reform and another broken welfare system.
"JRF strongly supports the principles behind Universal Credit because it is the only opportunity we have to reform a failing and overly-complex system. It removes the worst work incentives of the current system and redistributes resources to households in poverty.
"However, the Government must address its structural and implementation problems. Our research shows that to make a real difference, welfare reform needs to be linked to industrial and labour market policy in order to tackle the barriers that prevent some people from moving out of benefits and into work.
"This includes the prevalence of low-paid, insecure jobs, a lack of affordable childcare, insufficient skills and discrimination against some groups in the labour market. Joining Universal Credit up to these other vital areas of policy would help it to succeed."
Popular in the Community