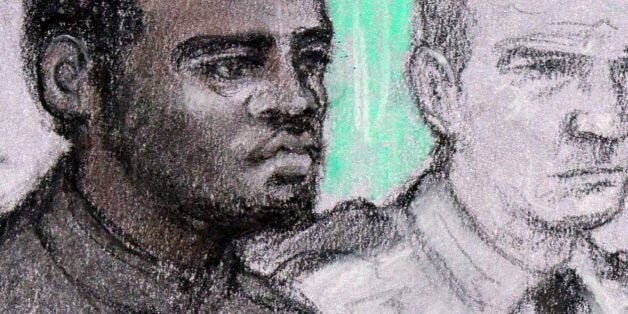 Michael Adebolajo, one of the alleged killers of soldier Lee Rigby, has said he should be ransomed back to other jihadi fighters, set free or killed if he is found guilty.
"As an enemy soldier, I believe I should be ransomed to my mujahid brothers," he told a jury at the Old Bailey on Monday.
"Or I should be set free, or I should be killed."
The 28-year-old began giving evidence at the Old Bailey today, surrounded by five security guards in oak-pannelled Court Two.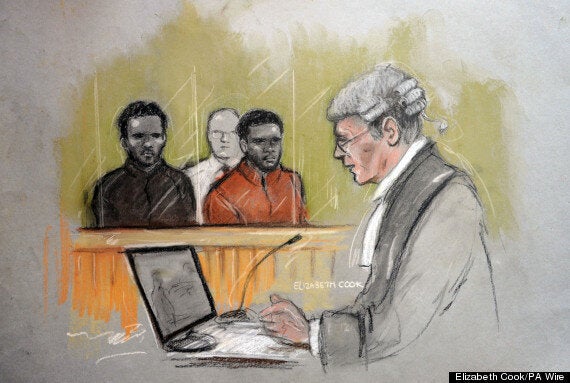 Michael Adebolajo (left) has been giving evidence in court
He and Michael Adebowale, 22, are accused of murdering Fusilier Rigby by running him down with a car and then hacking him to death with a meat cleaver and knives near Woolwich Barracks in south east London on May 22.
Adebolajo said he does not regret what happened to Fusilier Rigby.
He said: "I will never regret obeying the command of Allah. That is all I can say. I'm a mujahid, I'm a soldier, I'm doing what Allah commands me to do. I can't do anything else."
The soldier's relatives sat feet away as Adebolajo spoke to the court.
Adebolajo said he considered al Qaeda fighters to be his "brothers" even though he had never met any of them.
Asked who al Qaeda were by his counsel, David Gottlieb, Adebolajo replied: "Al Qaida, I consider to be Mujahideen. I love them, they're my brothers. I have never met them. I consider them my brothers in Islam."
He added: "Mujahideen are the army of Allah."
Adebolajo told the court that he took the name Mujahid, meaning fighter, in 2002 or 2003.
"Growing up I never did think of killing a man. This is not the type of thing that the average child thinks of and I was no different.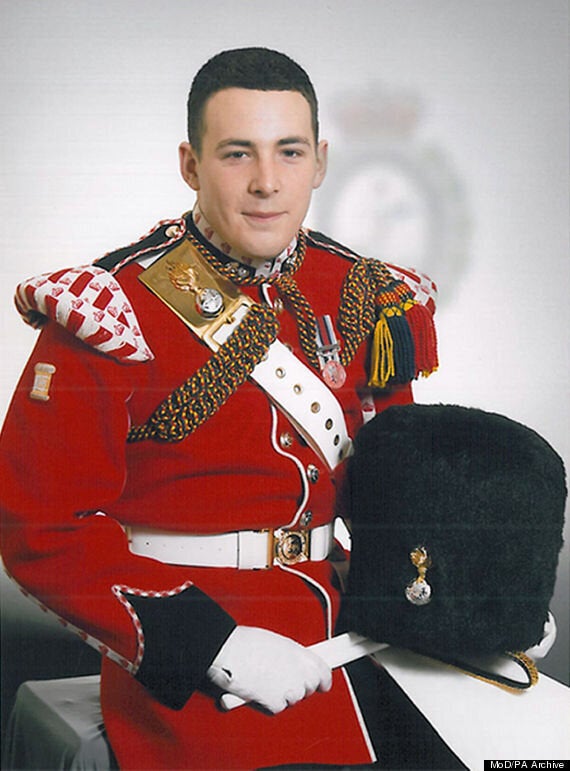 Lee Rigby was killed outside Woolwich barracks
"When a soldier joins the Army he perhaps has in his head an understanding that he will kill a man at some stage. When I became a mujahid I was aware that perhaps I might end up killing a soldier."
Adebolajo said he asked people at the scene at Woolwich Barracks to film him to "make it clear to everybody why the soldier lost his life" and "how this can be avoided in the future".
Asked why he ran at the police when they arrived, he said: "I was almost certain that I would be shot to death."
Adebolajo said he had "nothing but admiration" for the firearms officers who applied first aid after he was shot.
Turning to his hospital treatment, he said: "I believe this country, from what I experienced, we have the best nurses on the planet."
"They show so much kindness to me while I was handcuffed to my bed," he said. "In Islam we respect this, but we don't respect oppressors."
The 28-year-old told the jury that he has no complaint against the police marksman who shot him in the wake of the killing.
"When I read the statements of the armed officers, I thought maybe they thought I was going to be a jobsworth, trying to claim some type of compensation because my humerus was shattered etc etc.
"It was a man who shot me, the female she Tasered me. I have no grievance with them, they are not the ones who are killing Muslims. They are just doing their duty."