India's Supreme Court has ruled gay sex as a criminal offence, making it punishable with a prison term of up to ten years.
The ruling reversed a 2009 decision of the Delhi High Court, which decriminalised relations between people of the same sex.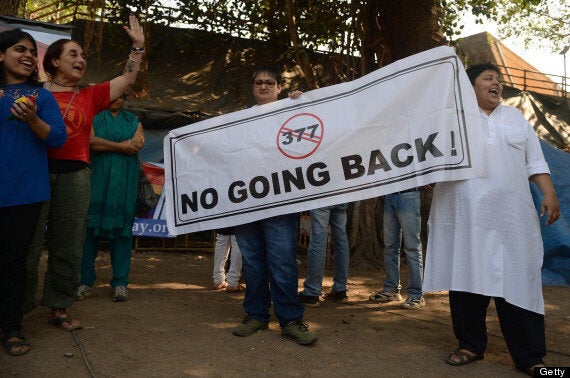 Protestors outside the Supreme Court after it ruled that a colonial-era law criminalising homosexuality will remain in effect
The code bans "carnal acts against the order of nature", widely interpreted to mean gay sex.
The rule dates back to the days of British colonial rule in India, a country which is now the world's largest democracy.
"Such a decision was totally unexpected from the top court. It is a black day," Arvind Narrain, a lawyer for the Alternative Law Forum gay rights group told reporters.
"We are very angry about this regressive decision of the court."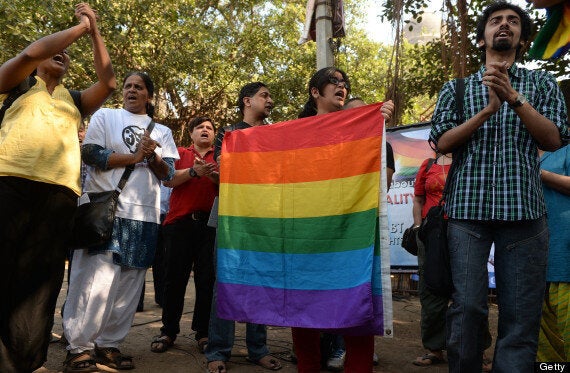 Gay rights activists shout slogans after the annoucement
"We'll continue to support activists in India who are fighting every single day to repeal this antiquated and draconian law."
According to the BBC, the law has rarely – if ever - been used to prosecute anyone for consensual sex, though it has often been used by the police to harass homosexuals.
The decision could now be appealed through a so-called "curative petition", which would be heard by a panel of five judges, Reuters writes.
The 2009 ruling which decriminalised gay sex was the result of a case brought by the Naz Foundation, an Indian sexual rights organisation which said the law was hindering its battle to reduce the transmission of HIV.
The announcement comes almost a year to the date after the death of a 23-year-old gang rape victim, which sent women's rights to the top of India's social agenda.
Four men found guilty of her death were sentenced to death in September.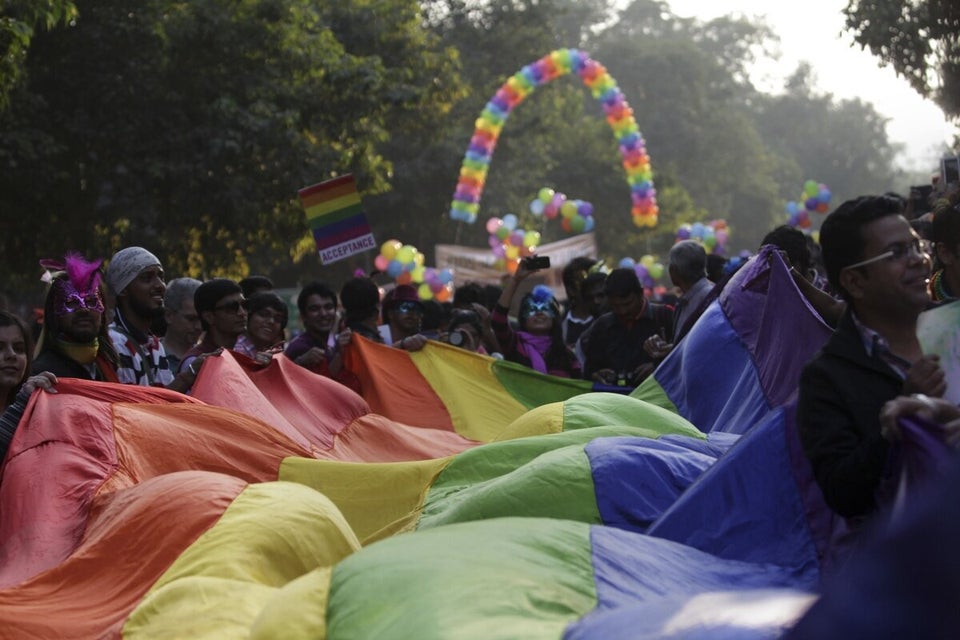 Gay rights in India