Helen Flanagan wasn't going to let the fact it's a bit chilly out get in the way of her wearing a not-exactly-warm-looking Christmas outfit, but it's all in the name of a good cause.
The former 'Coronation Street' star posed in a festive red dress and long white stockings in London's Covent Garden to help persuade shoppers to leave fur off their Christmas lists.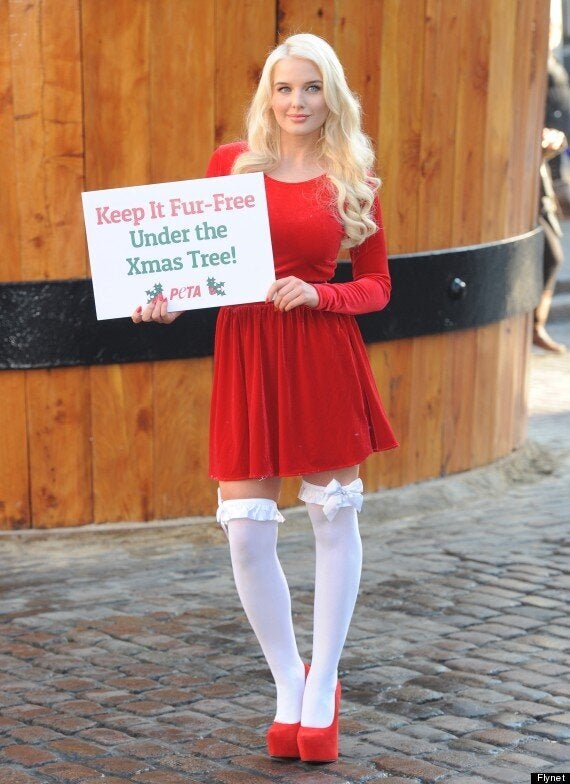 Helen Flanagan launched PETA's anti-fur campaign in London's Covent Garden
The model and actress is fronting animal welfare charity PETA's 'Keep It Fur-Free Under the Xmas Tree' campaign.
"Fur is cruel and gruesome, and it belongs squarely in Christmas' past", she said.
"With all the wonderful stylish, fur-free designs available today, it's never been easier to celebrate with Christmas gifts that are as kind as they are chic."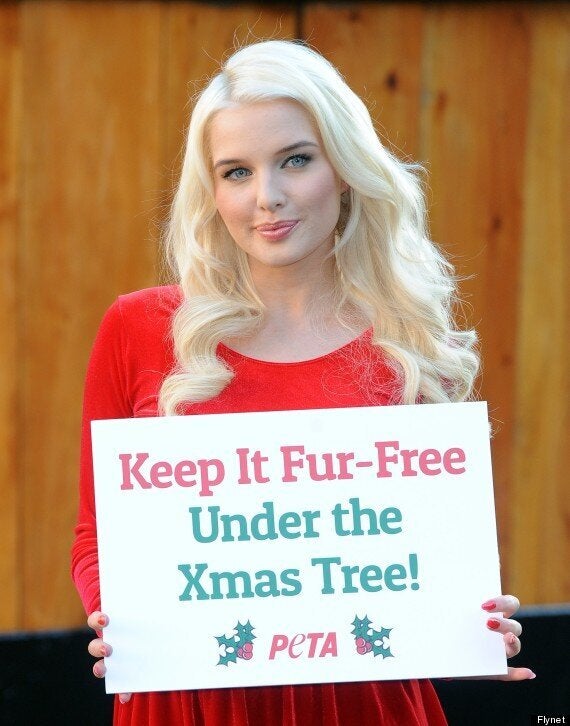 See which other celebs have stripped off and got naked for PETA over the years in our gallery below...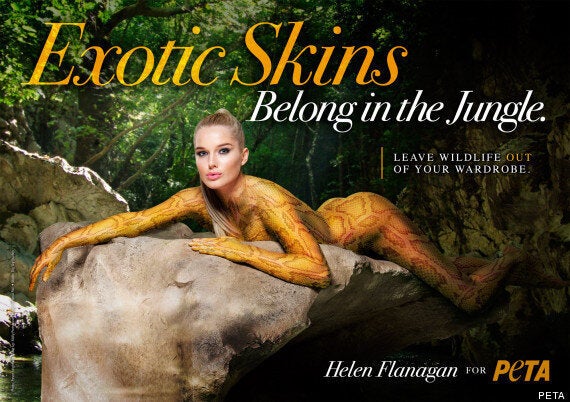 Celebs Go Naked For PETA

Related