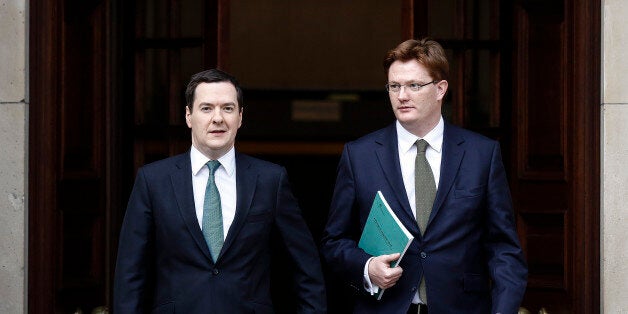 Liberal Democrat cabinet minister Danny Alexander has accused the Tories of being "ideologically wedded to continuous cuts" as a way to leave a "smaller state".
He wrote: "Some Conservatives are ideologically wedded to continuous cuts as the route to a smaller state - they see endless budget surpluses funded only by ever more spending cuts as the means to that end.
"Indeed they have hinted that they think the remainder of the deficit can be cleared through public spending cuts alone. I do not agree with that at all."
Tory ministers have constitently claimed that their austerity measures are designed to cut the Britain's record budget deficit, rather than as a means of rolling back the state.
And after George Osborne used his Autumn Statement speech to suggest that the UK would enjoy a budget surplus in 2018 , the Office for Budget Responsibility pointed out that government consumption would fall back to levels not seen since 1948.