The sign language interpreter used during Nelson Mandela's memorial service also provided his services at Jacob Zuma speech last year, a fresh footage has shown.
The translator was thrust into the spotlight after deaf people watching Tuesday's memorial service for Mr Mandela revealed he repeatedly signed gibberish as world leaders addressed the crowd.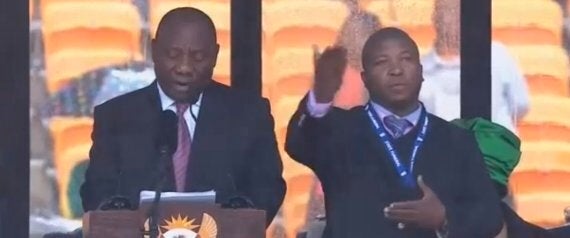 Deaf people said the sign language made no sense
But Mr Jantjie, 34, has since claimed he was suffering a schizophrenic episode during the service, and voices in his head caused him to sign the words "prawn" and "rocking horse" repeatedly, rather than Mr Obama's speech.
Mr Jantjie said he started hallucinating and in a television interview (see below), he said: "What happened that day, I see angels come to the stadium."
Now, a video has re-emerged of Thamsanqa Jantjie signing as South Africa President Jacob Zuma sings anti-apartheid song 'Kill the Boer'.
Mr Jantjie can be seen standing next to the President repeatedly making a machine gun motion and a 'shimmy-style' dance move.
He also copies the president exactly as he makes a hand gesture at the start of the speech, and stands motionless in parts while Zuma is talking.
More information about schizophreniahere.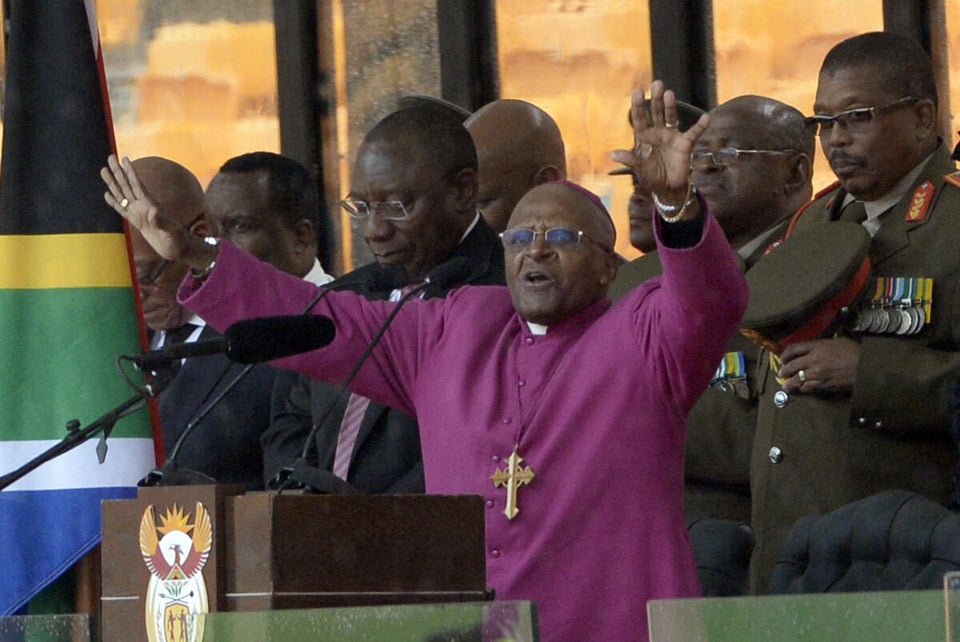 Nelson Mandela memorial at the FNB Stadium in Soweto