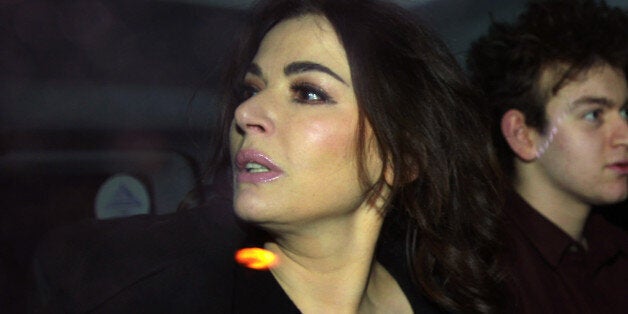 One of Nigella Lawson's and Charles Saatchi's personal assistants has told a court she found evidence the TV chef was abusing cocaine.
Elisabetta Grillo, 41, said she found a packet of white powder found in a toilet in the home she shared with former husband, John Diamond, as well as rolled-up banknotes and credit cards with white powder on them.
Nigella Lawson previously told the court she had taken cocaine on a number of occasions but said she did not have a drug problem and was not an addict.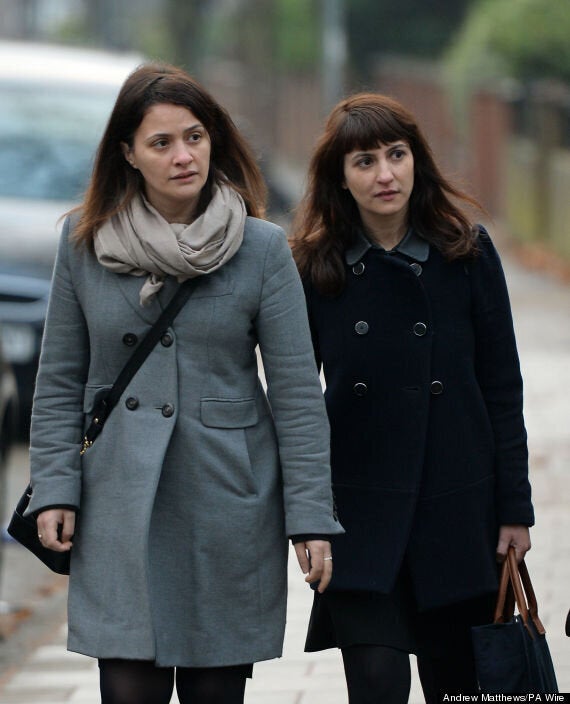 Elisabetta Grillo (left) told the court she had never seen Nigella take drugs
Asked if she had ever seen the TV cook taking drugs, Grillo - who is also known as Lisa - said "No".
But she told Isleworth Crown Court in west London that she was aware that Ms Lawson had taken drugs and, when pressed by barrister Anthony Metzer QC about what type of substances, she said both cocaine and cannabis.
Grillo, who worked for Ms Lawson as an au pair, said she did not confront the 53-year-old about the issue as she did not want to embarrass her.
She said she thought Ms Lawson knew that she knew about her drug-taking, but added: "I did not want to embarrass myself and her."
Italian-born Grillo, who is accused alongside her sister Francesca of defrauding Ms Lawson and Mr Saatchi, said that, when she was living with Ms Lawson in Shepherd's Bush around a year after she first started working for her and then-husband Mr Diamond, she found a small packet of white powder in the toilet while cleaning.
She told the court: "I was cleaning the house and I noticed a little packet on top of the loo, toilet.
"I opened it because it was kind of a little funny envelope and I saw white powder."
On other occasions she said she found rolled-up notes - on one occasion a £20 note - with white powder on them.
" Once I noticed a credit card with white, and a CD, like a music CD, with white stuff," she said.
Popular in the Community