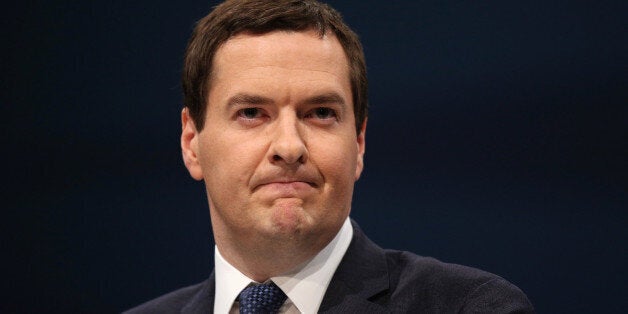 Government figures used by George Osborne and coalition ministers on the size of Britain's budget deficit may be misleading, an influential committee of MPs has warned.
The Public Accounts Committee's warning came as the newly-released whole government accounts report said the UK's deficit in 2011-2012 was £185 billion, not £90 billion.
PAC chair Margaret Hodge said it was "hard to understand why the government debt and deficit highlighted in the whole government accounts differ from those reported in the ONS's national accounts."
"According to the former document, compiled on the basis of well-understood accounting standards, the UK's in-year deficit for 2011-12 was £185bn. The national accounts used by the chancellor put the figure at £90bn."
Hodge praised the whole government accounts as "the most comprehensive picture we have of all the assets and liabilities in the public sector".
The PAC report found that the government had written off £13.2 billion over the period due to fraud, error, negligence claims and debt management. It also estimated the annual tax cap, charting the difference between the amount of tax owed and paid, has risen to £35 billion.
Hodge said: "Taxpayer losses due to fraud and error are worryingly high. It is staggering that, in one year, the public sector was defrauded of over £20 billion and the tax gap rose to £35 billion."
Popular in the Community