The Boris Bike scheme will be rolled out further into south London, the Mayor of London has announced, just days after the project's sponsor Barclays announced it was ending its involvement in 2015.
Boris Johnson and the Cycle Hire scheme, as well as cycling in London generally, have been at the centre of attention after events last month when six cyclists died in accidents in the capital in a two-week period.
However, Barclays has said that its decision not to extend its sponsorship beyond its end date in 2015 was unrelated to the spate of accidents.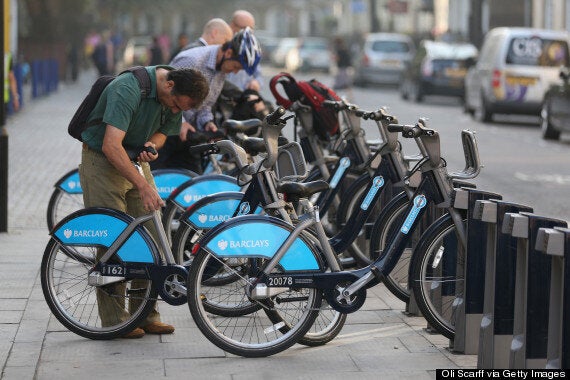 Commuters rent Barclays Cycle Hire bikes from a docking station
Today's extension launch, at Wandsworth in south London, will see the scheme going into south-west London in a move likely to increase the area covered by the scheme by more than 50%.
The expansion is expected to mean more than 150 new docking stations and over 2,000 new bikes added to the scheme, which began in August 2010.
Transport for London has said it will seek a replacement for Barclays "to add significant sponsorship income to the £913 million already devoted to cycling".