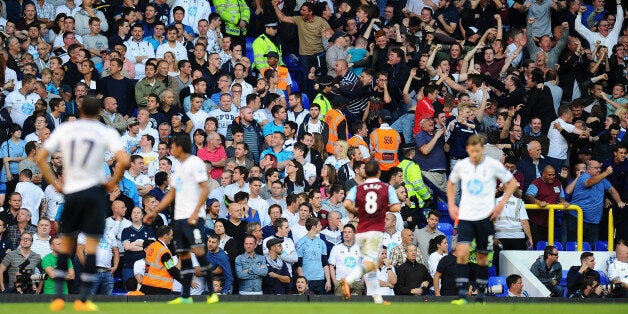 Scotland Yard said the men, aged 24 and 22, were arrested at their homes in Croydon and Wiltshire in connection with the tweets, which made reference to Hitler and gas chambers.
It is the third arrest in the investigation into messages posted after the match, which West Ham won 3-0, on 6 October.
Both men have been bailed to a date in late January pending further inquiries. A 48-year-old man arrested earlier this month in Canning Town, east London, has also been bailed to next month.
Police warned fans before the Premier League match not to use the word ''yid'' and said supporters who did so could be committing a crime.
West Ham told supporters anyone caught behaving in a racist, anti-semitic or homophobic way would be punished to the full extent of the law.
Popular in the Community