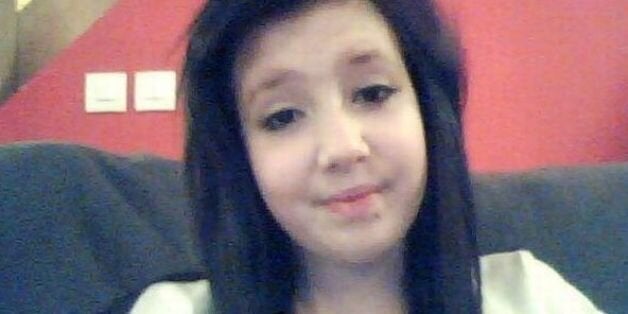 Police searching for missing teenager Jayden Parkinson in Oxfordshire have confirmed their missing person investigation is now a murder inquiry, despite no body having yet been found.
The 17-year-old, from Oxford, has been missing for nearly two weeks and Thames Valley Police have said a young man seen struggling with a suitcase in the area could hold the key to her disappearance and are eager to talk to him.
Police have already arrested two men, aged 17 and 22, on suspicion of murder in connection with her disappearance.
The younger man was arrested after he attended a police station in Oxfordshire, while the 22-year-old was arrested at an address in Christchurch Road, Reading, on Thursday night. Forensic officers have been examining the property.
Jayden was last seen in the Iffley Road area of Oxford in mid-afternoon on December 3 and failed to return home that evening as planned.
Detective Chief Superintendent Andy Murray said police were now focusing on trying to find a man who was seen with a large suitcase in a field in the small village of Upton in the early hours of December 9.
"That suitcase was large, it was heavy, it was difficult to manage and that man was having difficulty removing that suitcase from that area," he said.
Mr Murray said the same man with the suitcase was seen in nearby Didcot about half an hour later.
The man has been described as about 20, white, about 5'6" tall of medium to slim build, with short dark hair. The suitcase was about 3'' by 2'' and about 15" deep and light coloured, probably made of canvas material.
Mr Murray said police were also searching addresses Jayden "may be associated with". Police also uncovered a recycling bin in Didcot to try to find evidence, he said.
Mr Murray said officers were certain the man spotted in Upton with the suitcase was the same man seen shortly after in Didcot, but could not say why.
He said Jayden's family were still hoping for the best.
"As you might imagine, they are distraught," he said.
"They've still got hope but they are distraught and they want their daughter to come home."
But Mr Murray said the fact Jayden had not used her phone or accessed her bank account since the disappearance could indicate a worse scenario.
"I'm afraid the detective in me leads me to conclude that Jayden may well have been murdered and that's why we have approximately 50 detectives out there still trying to find Jayden, still trying to find evidence that might lead to somebody being convicted if she has been murdered," he said.
Jayden is white, of slim build with shoulder-length dark brown hair and brown eyes.
She was wearing light blue faded jeans, a brown hooded top with red lettering on it, a black waist-length jacket, and dark trainers when she was last seen.
It is believed she walked up the High Street through the town centre, arriving at Oxford train station at 4.07pm, where she boarded a train to Didcot. The last sighting of her is when she left Didcot train station at about 4.27pm.