Footage of paedophile Ian Watkins bragging about having sex to children's music and the Bambi soundtrack has emerged on the eve of his sentencing.
The clip was filmed in 2006 and shows the Lostprophets being interviewed in LA's Atomic Records for the now defunct social network Yfly.
It shows Watkins sniggering as he claims he likes to have sex to the sound of young children singing.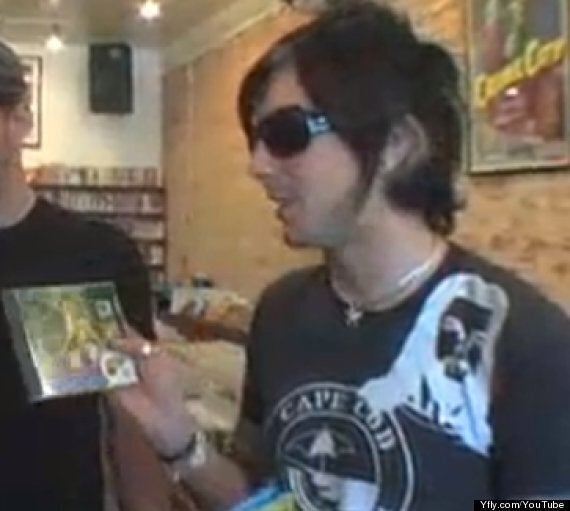 Ian Watkins holds up the soundtrack to Disney's Bambi, claiming he enjoys making love to it
When asked what music turns him on, he picks out 'Even Kids Get The Blues' - an album featuring children singing with a blues backing band.
In the four-minute clip, the Watkins said: "We have been asked to tell you what albums we like to get busy to.
"The first one I like to get busy to is 'Even Kids Get The Blues' which is good. But the best one is this. The Bambi soundtrack. That's really good.
"You put that on and it just turns women into chocolate."
It isn't the first time the singer has publicly alluded to his sexual perversions.
In 2010 Watkins was filmed being asked about what the band's guilty pleasure are by online fan 'Babygirl'.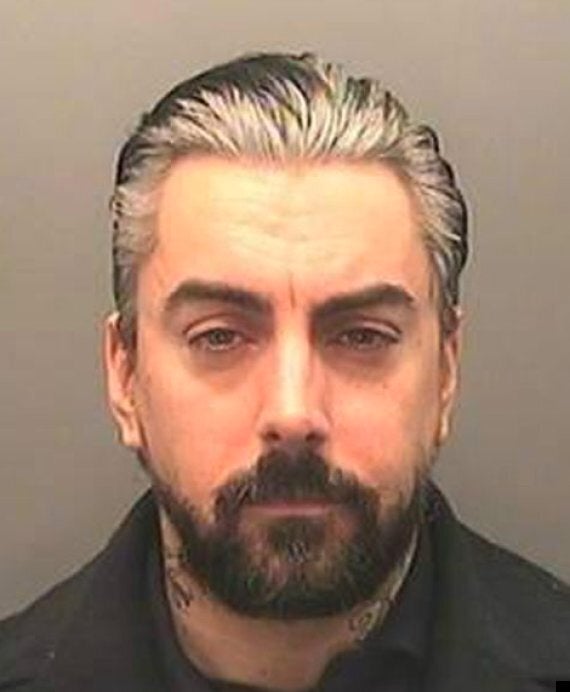 Watkins will be sentenced on Wednesday
"People watching will be like, 'did he just say that?'" he adds.
As he cuddles and kisses a baby, a voice off camera is heard telling him to "stop smelling" the child.
When all the guests had left the grotto Watkins was asked what the highlight of his day had been, the singer simply replies "kids."
Watkins will be sentenced on Wednesday after pleading guilty to thirteen charges including attempted rape and sexual assault of a child under 13.

Ian Watkins Online Conversation