Behaviour typical of eating disorders is occurring in teenage girls much earlier than people think, experts have found. One in 10 teenage girls have "extreme levels of fear" about gaining weight, a new study suggests.
Eleven percent of 13-year-old girls suffer intense worry about getting fat. This compares to just 4.7% of boys the same age.
Researchers from the University College London Institute of Child Health and the London School of Hygiene and Tropical Medicine also discovered that the majority of the female teens had some level of fear about gaining weight.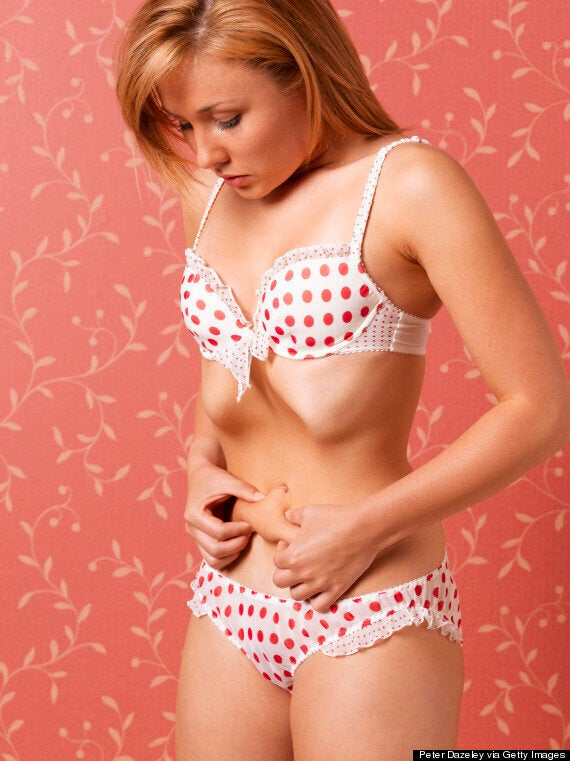 Two thirds of girls and four in 10 boys suffered some level of anxiety about putting on pounds, they said.
They also found that a third of girls and one in five boys were upset or distressed about their weight and shape.
Examining data concerning 7,000 children, who are part of the University of Bristol's Children of the 90s study, the authors found that 26% of girls and one in seven boys had restricted their food intake by fasting, skipping meals or throwing away food, during the last three months. And 53% of girls and 41% of boys had avoided fatty foods.
The authors cautioned that eating problems have an impact on children's mental health and their social, personal and family life.
"We have found that behaviours typical of an eating disorder are more common in early adolescence than previously thought, and not just in girls but also in boys, and that they are associated with a range of social and psychological problems in the child," said lead author Dr Nadia Micali, a National Institute for Health Research clinician scientist.
"Most importantly, we found a connection with certain behaviours and higher weight two years later, which has important public health implications for the prevention of obesity.
"We are far from being able to identify boys and girls who have unhealthy weight control behaviours and binge-eating early, but this is crucial to prevent full-blown eating disorders and other negative social and emotional problems."
More work needs to be conducted to find out why this may be happening.