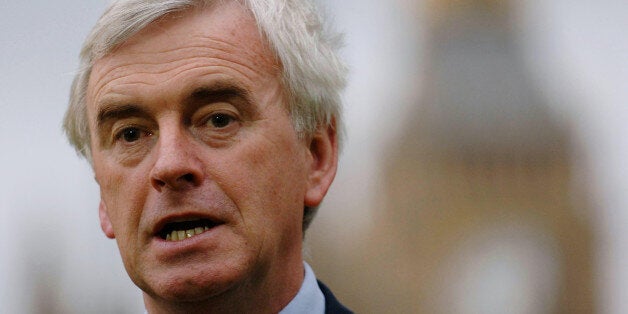 David Cameron was attacked for being a "liar" during angry exchanges in the Commons on Wednesday, over the possible expansion of Heathrow.
A government-sponsored report published yesterday opened the door to the construction of a third runway at the west London airport - something the prime minister has previously promised to block.
In opposition Cameron said "no ifs, no buts, there will be no Heathrow expansion". However MPs whose constituencies would be affected by a bigger Heathrow have begun to suspect a u-turn is on the way.
Tackling Cameron on the issue during prime minister's questions today, Labour MP John McDonnell said his constituents "truly believed" the prime minister at the time he made the pledge. But he said now they had "lost all faith in him as a man that keeps his word".
Cameron replied: "We said there would not be a third runway, we have stuck with that promise."
However following the prime minister's reply, McDonnell was seen clearly shouting "you're a liar" back across the chamber.
The anti-Heathrow campaign is cross-party, with many of the capital's MPs staunchly opposed to having more aircraft flying over and landing near their constituencies.
Tory Zac Goldsmith, the Richmond MP, has threatened to quit parliament is Cameron u-turns on the policy. "Hear hear @johnmcdonnellMP - it's an issue of trust," he tweeted following PMQs.
Related