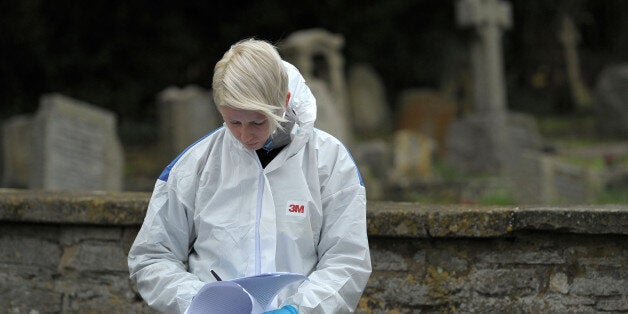 Police searching for missing Jayden Parkinson, a 17-year-old girl who went missing earlier this month, may have found evidence at a gravesite in Didcot, Oxfordshire.
Detectives said on Wednesday there was "evidence of recent and unauthorised disturbance" at a grave in the Great Western Cemetery next to All Saints' Church.
Thames Valley Police said the hunt for the 17-year-old had led them to in Didcot, Oxfordshire.
Detective Chief Superintendent Andy Murray, who is leading the investigation, said police had received "significant and highly relevant information" which led their search efforts to a specific grave.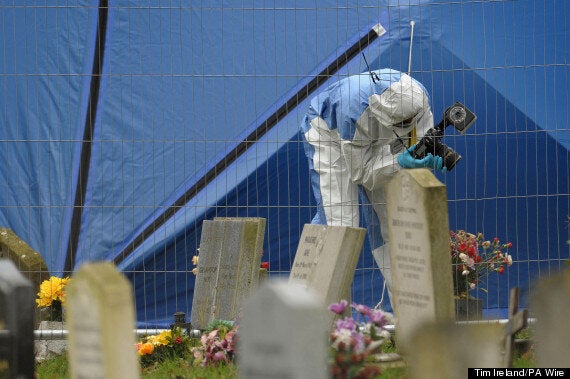 Detectives are searching a cemetery for clues
"This morning we have started the difficult process of securing evidence from a gravesite," Mr Murray told reporters from the scene.
"That process is primarily conducted by forensic scientists. They are meticulous, they are methodical and therefore it will take some time.
"We will be here all day, all evening and, if necessary, all night until that process is complete.
"We are at an established grave but there is evidence of recent and unauthorised disturbance at that grave.
"I would like to emphasise that we have informed the family associated with that grave, as well as families associated with gravestones in the surrounding area.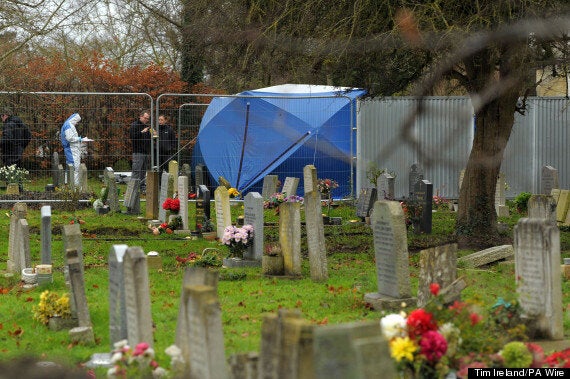 The church has said it is co-operating with police efforts
Jayden disappeared on December 3 after she was last seen leaving the town's railway station at about 4.30pm.
There was a large police presence at the church, with forensic teams unloading equipment from vehicles and carrying it into the cemetery.
Police also erected a large screen around the blue tent covering the grave to allow experts to work without being seen by the public walking along nearby footpaths.
Jayden's former boyfriend, 22-year-old Ben Blakeley, of Christchurch Road, Reading, Berkshire, appeared at Oxford Crown Court yesterday charged with her murder and perverting the course of justice by disposing of her body and lying to the police about the last time he saw her alive.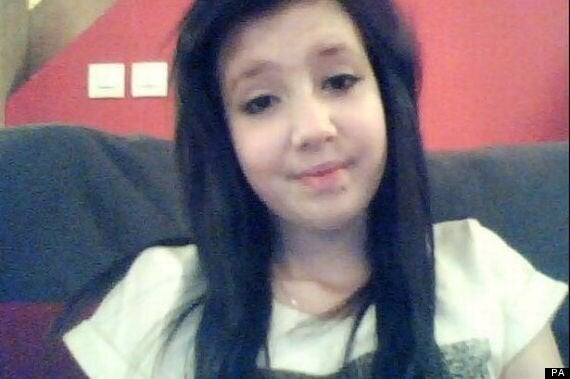 Jayden went missing on December 3
A 17-year-old boy, who cannot be named for legal reasons, appeared at Oxford Magistrates' Court charged with perverting the course of justice between December 3 and December 10 by assisting in the disposal of Jayden's body and other evidence.
More than 100 uniformed officers and detectives are working on the case, backed up by specialists from the National Crime Agency.
Mr Murray said yesterday that there was "no indication" that Jayden was alive and appealed to people to get in touch if they remembered seeing the teenager "on her own, or in the company of anybody".
He also repeated an appeal for any information about a man seen struggling with a suitcase just outside the village of Upton, near Didcot, at about 2am on Monday December 9.
The same man was later seen with the same suitcase in the Lydalls Road area of Didcot - where All Saints' is located - at about 3.30am.
Detectives have since recovered several suitcases, one of which "may well be significant", Mr Murray said.